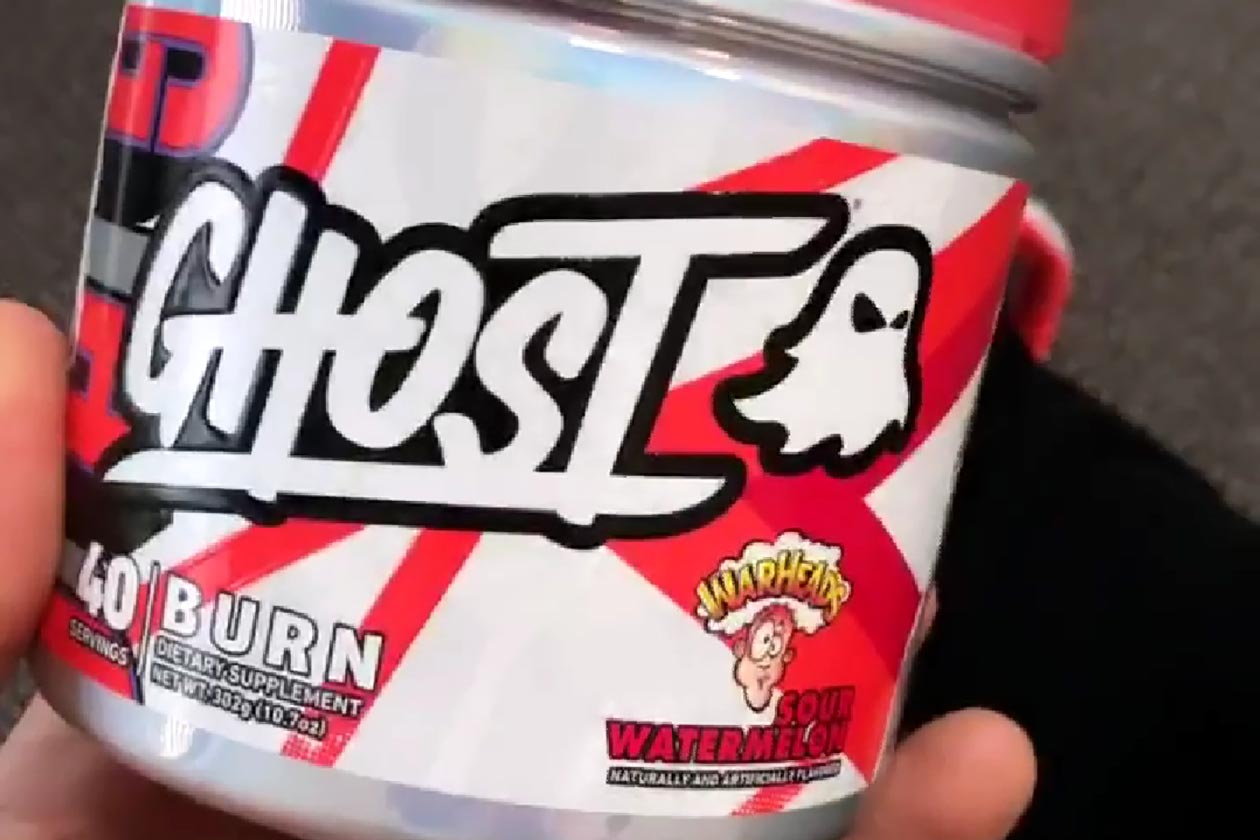 Ghost Burn is a new stimulant powered weight loss product coming soon from the original lifestyle supplement brand Ghost. The product was actually primarily designed for the Australia and New Zealand markets, although fans in America will be given a chance to get their hands on it.
Ghost has confirmed that Burn is getting a full release in Australia and New Zealand, with a limited amount being made available in the US through the brand's website. The supplement is a powder formula with 40 servings per tub, and has at least one flavor revealed so far in Warheads Sour Watermelon.
Regarding its ingredients, Ghost Burn has yet to have all of its details shared, but we do know three of its main features. Included in each serving of the fat burner will be a strong 3g dose of carnitine, the focus enhancer NeuroFactor, and 600mg of the premium, branded KSM-66 ashwagandha.