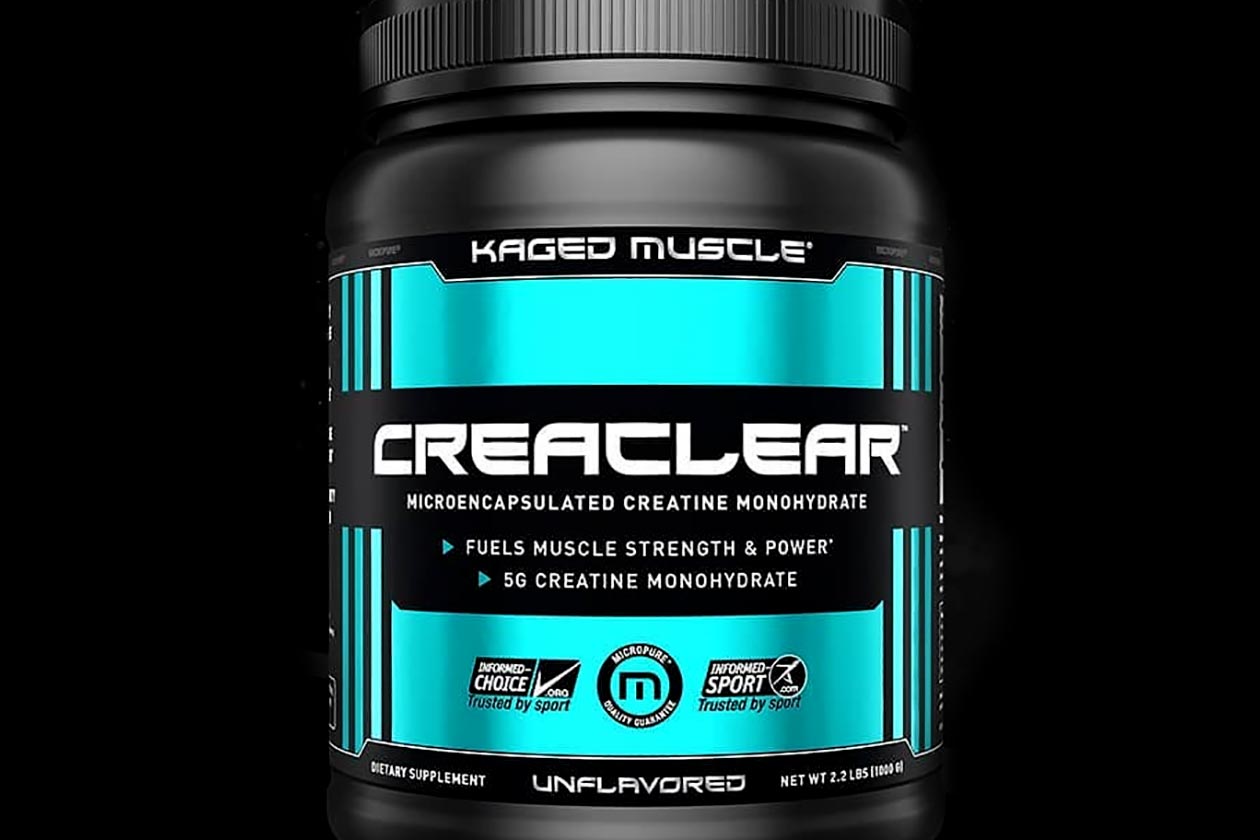 CreaClear is Kaged Muscle's creatine monohydrate supplement which has a unique feature that separates it from the other creatine competitors on the market. The brand's creatine utilizes microencapsulated technology for better solubility as well as the ability to become clear when mixed in water.
Another feature that separates Kaged Muscle's CreaClear from the many other creatine products on the market is its price. The creatine supplement's key benefits do come at a cost, however this week, for a limited time, the brand is running a sale where you can get CreaClear at a very competitive price.
Kaged Muscle has cut the cost of CreaClear in half for both of its unflavored tub sizes, the 500g and double size 1kg. To get in on the action head on over to the brand's online store, add CreaClear to your cart, then check out with the coupon "CREACLEAR50" to get the 500g for $12.50 each and the 1kg for $20.