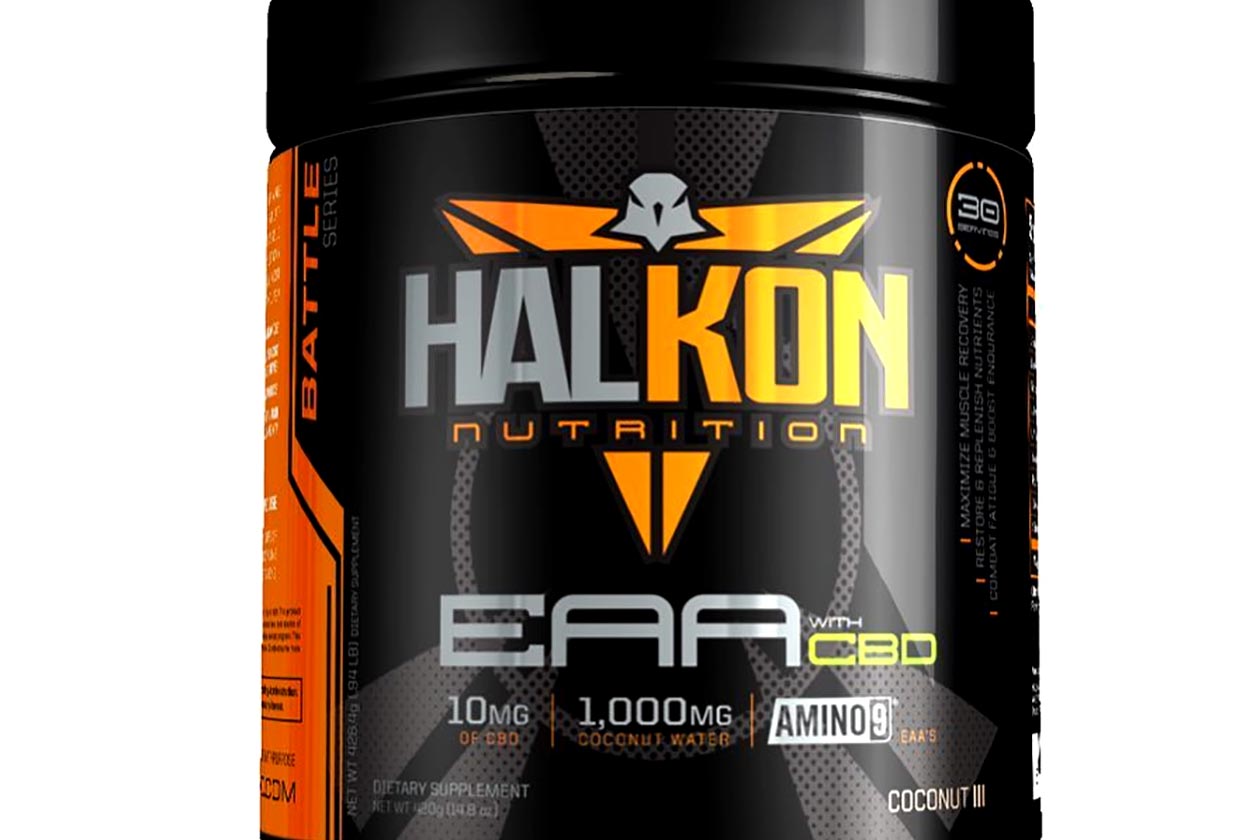 The still very new supplement company Halkon Nutrition, is coming out with a type of product we have yet to see hit the market. The brand has put together a formula that brings together two trending categories with essential amino acids and CBD.
The upcoming Halkon Nutrition supplement is titled EAA with CBD, as those are the two main features in the product. On the amino side it comes with 7.3g of the branded Amino9 EAA blend, then 10mg of CBD isolate, as well as a gram of coconut water.
The rather creative Halkon Nutrition supplement is due to be ready in a few weeks' time and will available through its online store over at halkoninc.com. It'll pack the usual amount of servings per tub with 30, and have the one flavor to choose from in Coconut.