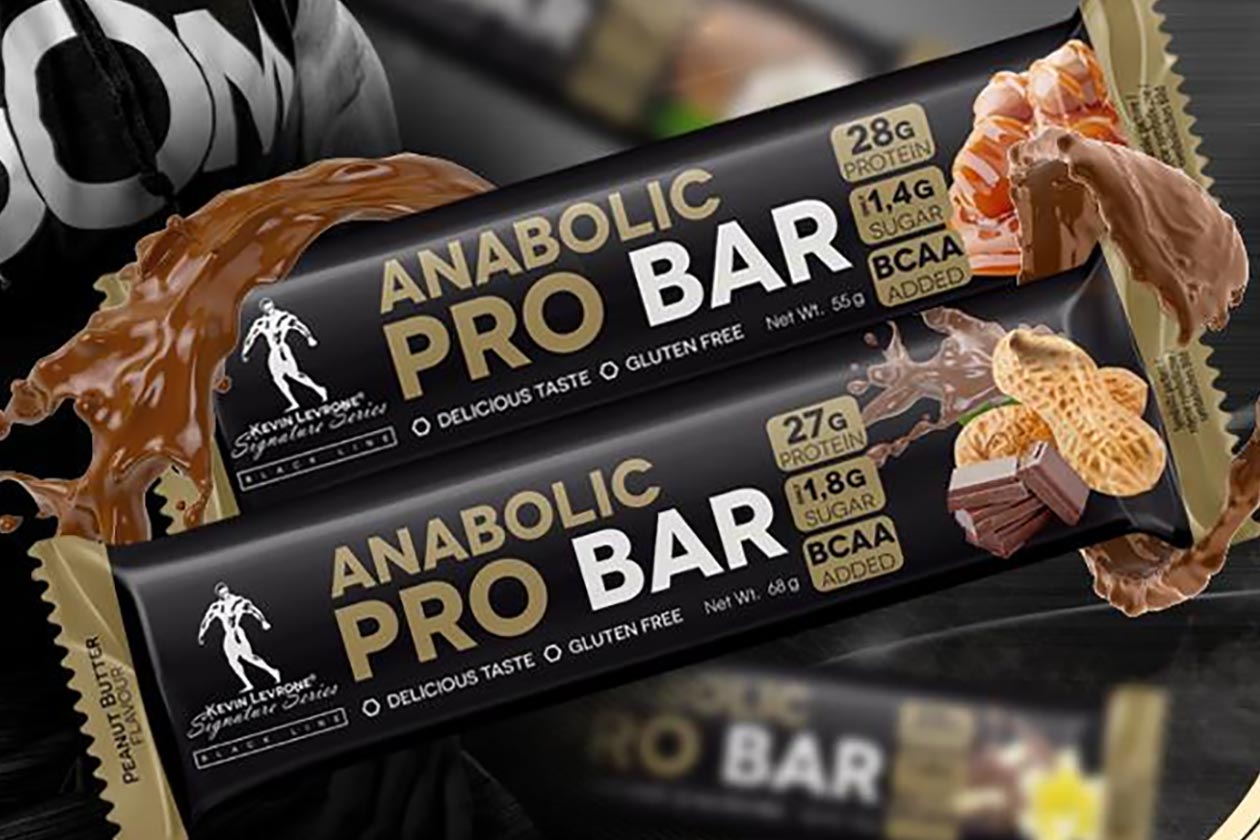 Kevin Levrone's supplement brand Levrone Signature Series has introduced a protein bar for its more advanced family of products, the Black Series. The new release is the Anabolic Pro Bar which is a surprisingly lean protein snack with a bit more protein than your typical high protein bar.
The nutrition profile of Levrone's Anabolic Pro Bar actually varies quite a bit across each of its four different flavors. The options making up its menu are the fairly straightforward recipes Peanut Butter, Caramel, and Coconut, and a rather unique two taste creation with Yoghurt and Vanilla.
As for the macros packed into an Anabolic Pro Bar, it starts with a solid 27 to 28g of protein which is mostly from milk protein. The rest of its numbers vary by a good amount as mentioned, with 4.9 to 8g of fat, 13 to 20g of carbohydrates with a low amount of sugar at less than 2g, and calories from 190 to 253.