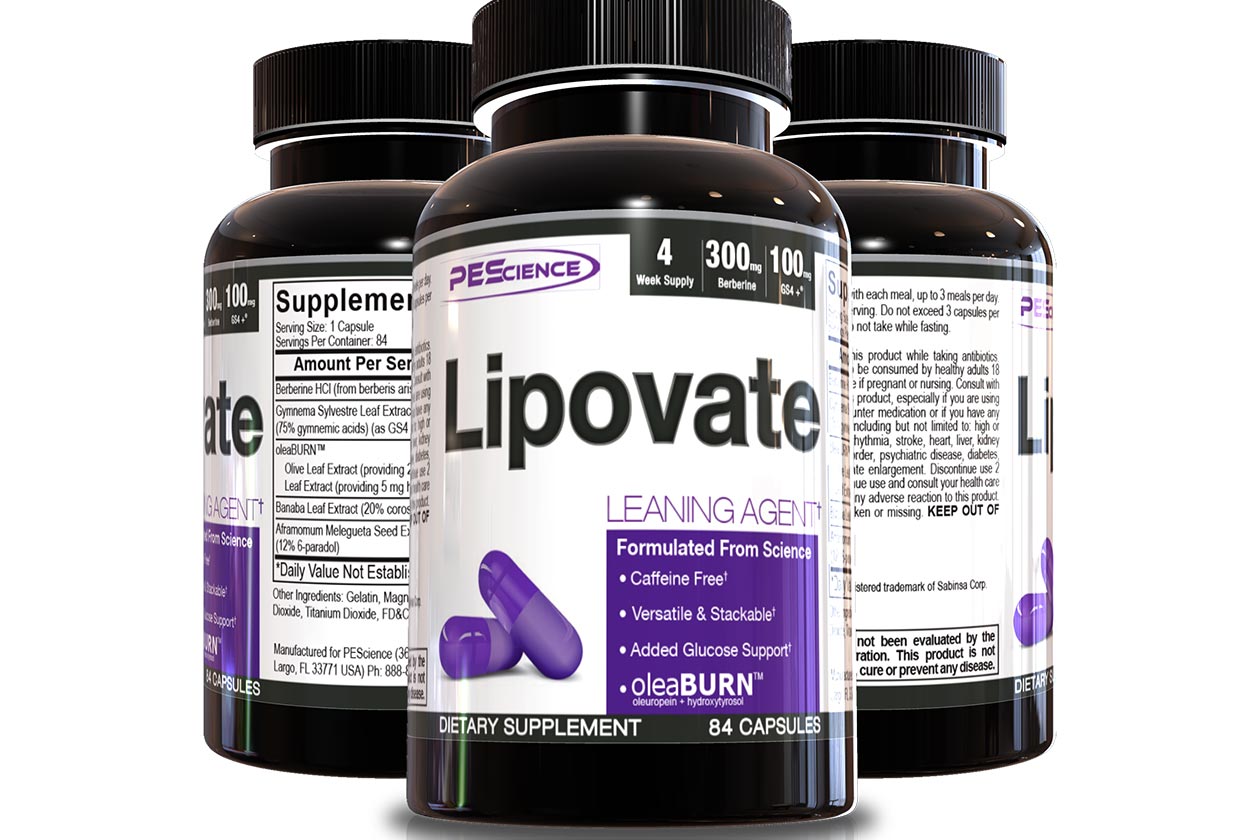 PEScience has launched a new and improved version of its reliable and effective, caffeine-free leaning agent Shift. The supplement does go by an all-new name in Lipovate which still features a convenient and stackable weight loss formula that doesn't have any caffeine.
What is it
Lipovate is specifically designed to be used alongside a healthy diet to help you lose weight. PEScience has gone a slightly different way with the ingredients and use of Lipovate, as instead of taking it in the morning like with Shift, you have one capsule three times a day alongside meals.
Formula
The main reason PEScience has switched up the way you use Lipovate compared to Shift, is because some of its ingredients can help make carbohydrates have a lesser impact on blood glucose. In total it packs five different ingredients, all of which are openly and transparently dosed.
You can see the full combination of features in Lipovate in its facts panel directly above. A single capsule packs 10mg of grains of paradise, 300mg of berberine, 17mg of banaba, and the branded ingredients GS4 Plus gymnema sylvestre and oleaBurn olive leaf at 100mg of and 54mg respectively.
ForsLean separate
Fans of the original Shift will notice that PEScience has dropped one of its main ingredients for Lipovate with ForsLean coleus forskohlii. Fortunately, for those that still want the feature, the brand does now sell it separately in its Superior Essentials that you can of course stack with Lipovate.
Where to buy
PEScience has made its new Lipovate available directly from its website for $32.99 for a full 84 capsule bottle, which will last you exactly four weeks when taken three times per day. The leaning agent will be also hitting the major retailer the Vitamin Shoppe in about one month in the first week of April.