The incredibly popular, four-time Mr. Olympia Jay Cutler, has launched an new line of supplements that goes by the same name as his previous line in Cutler Nutrition. The new brand has brought with it an entirely new collection of products, although it still covers most of the popular categories.
In total, Jay Cutler's revamped Cutler Nutrition is made up of five different products. There is the caffeinated fat burner Sculpt, the testosterone booster Triumph, the essential amino acid formula Generate, then the two pre-workout supplements, Prevail and the caffeine-free pump formula Amplify.
All of the products from the new Cutler Nutrition are free of proprietary blends, so you know exactly how much of each ingredient you get per serving. When it comes to options for each supplement, the brand has two tastes to choose from for each of its powder products which are the amino and the pre-workouts.
Regarding the ingredients behind the five supplements, Cutler Nutrition has packed them with some solid formulas. The pump pre-workout Amplify includes highlights like 5g of pure citrulline and 200mg of grape seed, while the amino Generate keeps it simple with a 7g blend of all nine EAAs plus 1.5g of taurine.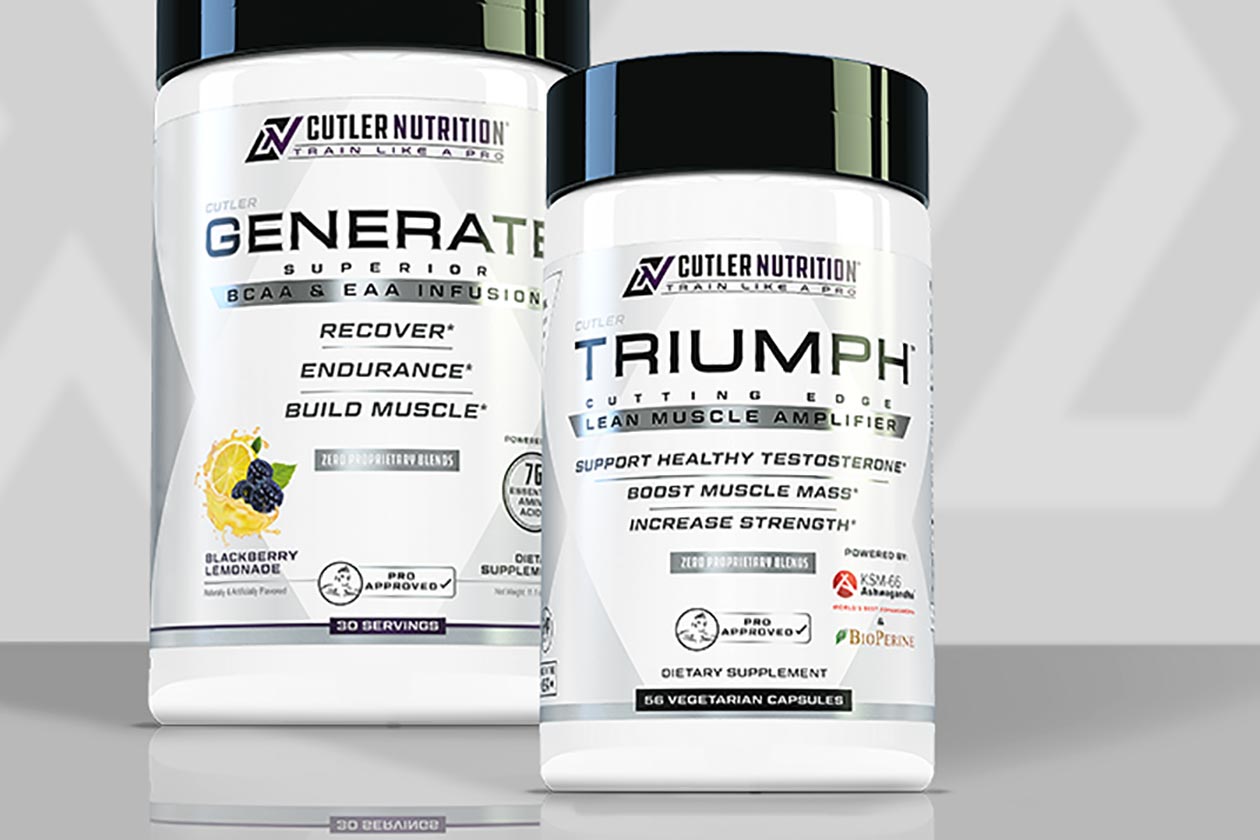 The entire Cutler Nutrition lineup is now available for purchase from its equally new online store over at cutlernutrition.com. The products all carry different prices starting at $29.99 for Amplify, $32.99 for Generate, $39.99 for Prevail, $44.99 for Triumph, and the fat burner Sculpt being the most expensive item at $49.99.
To celebrate the launch of Cutler Nutrition the brand is running a strong sale for this weekend only where you can get 15% off everything on its website with the coupon "CUTLER15". That code works for both purchasing the supplements individually as well as in the already discounted stacks.