Nightfood is a unique brand that started out selling a protein bar, but for 2019 has moved into the world of high protein ice cream. Nightfood promotes its product as a sleep-friendly ice cream because it has removed ingredients that could lead to sleep disruption via acid reflux, blood sugar spikes, and digestion issues.
For some of its flavors, the nutrition profile on a pint of Nightfood ice cream is quite impressive compared to competitors. The product has more protein than the likes of Halo Top in its Midnight Chocolate flavor which provides 28g of protein per pint, 56g of carbohydrates with 24g of that sugar, 6g of fat, for a total of 280 calories.
The macros in Nightfood's protein ice cream do vary a fair bit across its other many flavors going as high as 400 calories per pint with 24g of protein. Midnight Chocolate is just one of the sleep-friendly ice cream's eight flavors with some of the other options getting less traditional and more creative.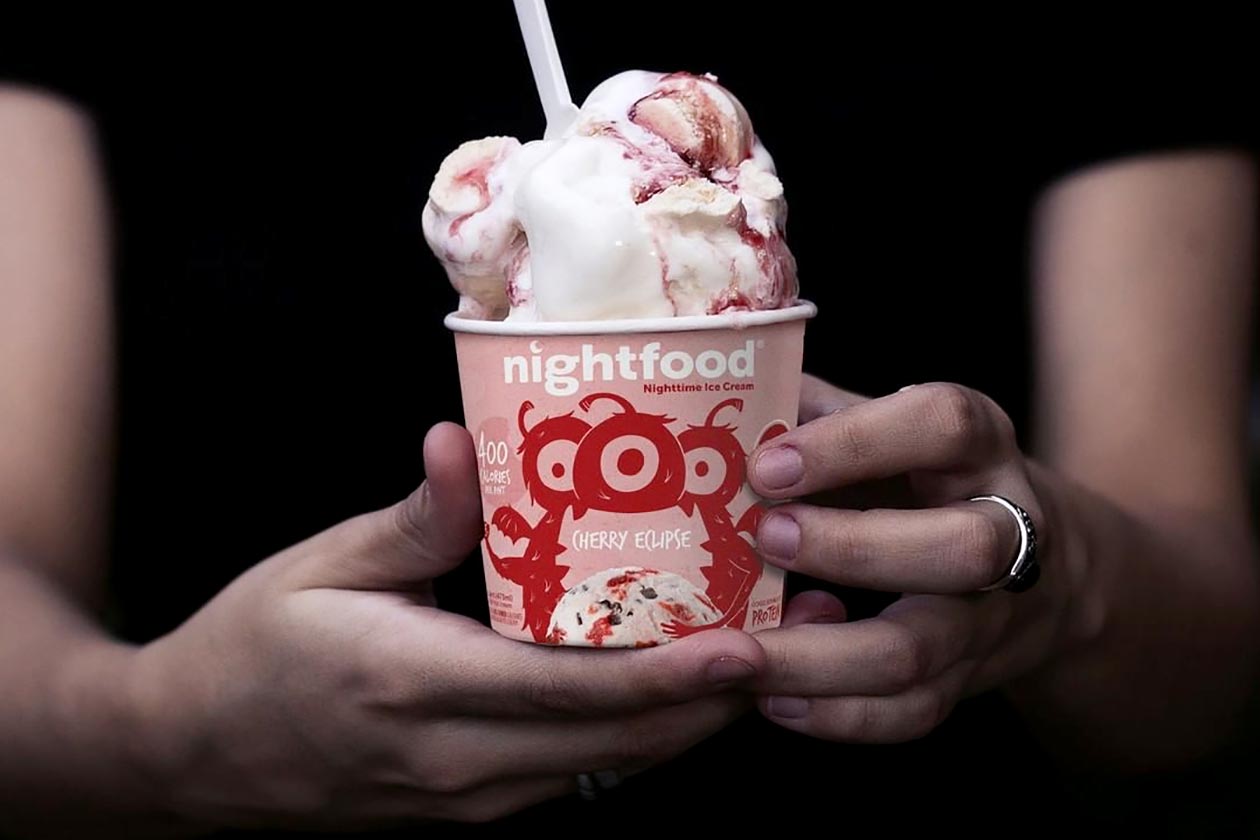 Alongside Midnight Chocolate, Nightfood's ice cream menu has Cold Brew Decaf, Full Moon Vanilla, and Cookies N' Dreams. The product's other four flavors are where things get a little more creative with After Dinner Mint Chip, Cherry Eclipse, Milk and Cookie Dough, and Bed and Breakfast with waffle chunks.
All of Nightfood's flavors are certified Kosher, and five of them are gluten-free with the only ones that aren't being Cookies N' Dream, Milk and Cookie Dough, and Bed and Breakfast. The product is made with milk protein concentrate to give it that extra protein and features no artificial sweeteners.
You can find out more about Nightfood and its lineup of delicious looking ice cream over on its website nightfood.com, which does have a store locator. The brand also has the site buynightfood.com for you to purchase directly from Nightfood online for $5.99 per pint of ice cream not including shipping.