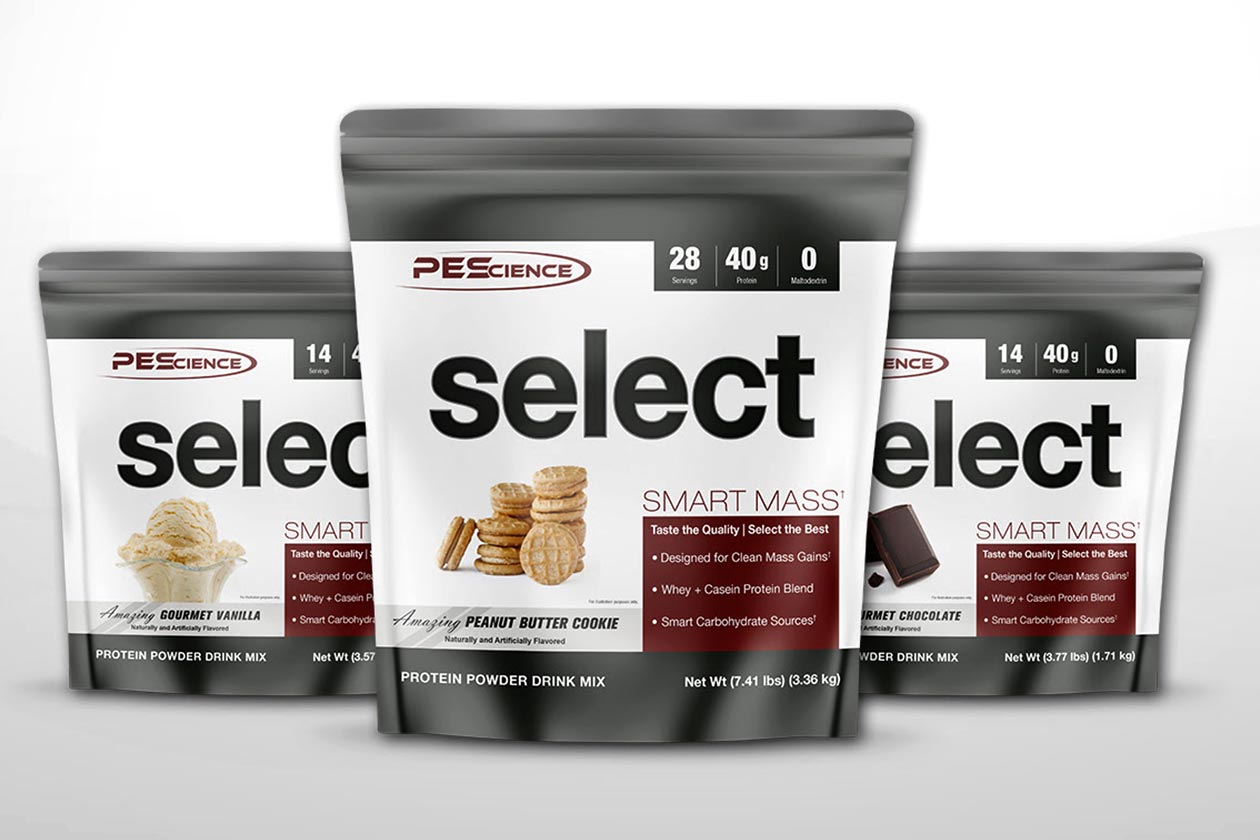 Select Smart Mass in an all-new mass protein supplement from the guys over at PEScience that makes use of the brand's already well established and reputable Select Protein name. As the product's title suggests, Smart Mass is intended to be a mass gainer but done the smart way.
PEScience's new Select Smart Mass brings together a simple and well thought-out mix of ingredients for a balanced nutrition profile. On the protein side, each serving of the supplement provides 40g of protein from a blend of fast and slow digesting sources in whey concentrate and milk isolate.
The rest of the Select Smart Mass nutrition profile is made up of just 3g of fat with 1g of that saturated, 60g of carbohydrates with 8g of that sugar and 3g fiber, and 440 calories. The carbs come from a blend of three low-GI sources including the branded ingredients Carb10 and Palatinose, and whole oat bran.
As mentioned, PEScience has put together Select Smart Mass as a clean, smart, premium product, which is not something you see all that often in the mass protein category. The formula keeps things nice and lean regarding carbohydrates and calories, with no added fats or maltodextrin.
Select Smart Mass is now available with a limited time discount over on the official PEScience website. Using the coupon "INSIDER" you can get a 14 serving bag for $24.99 and a 28 serving for $44.99, both with three flavors to choose from in Gourmet Chocolate and Vanilla, and Peanut Butter Cookie.