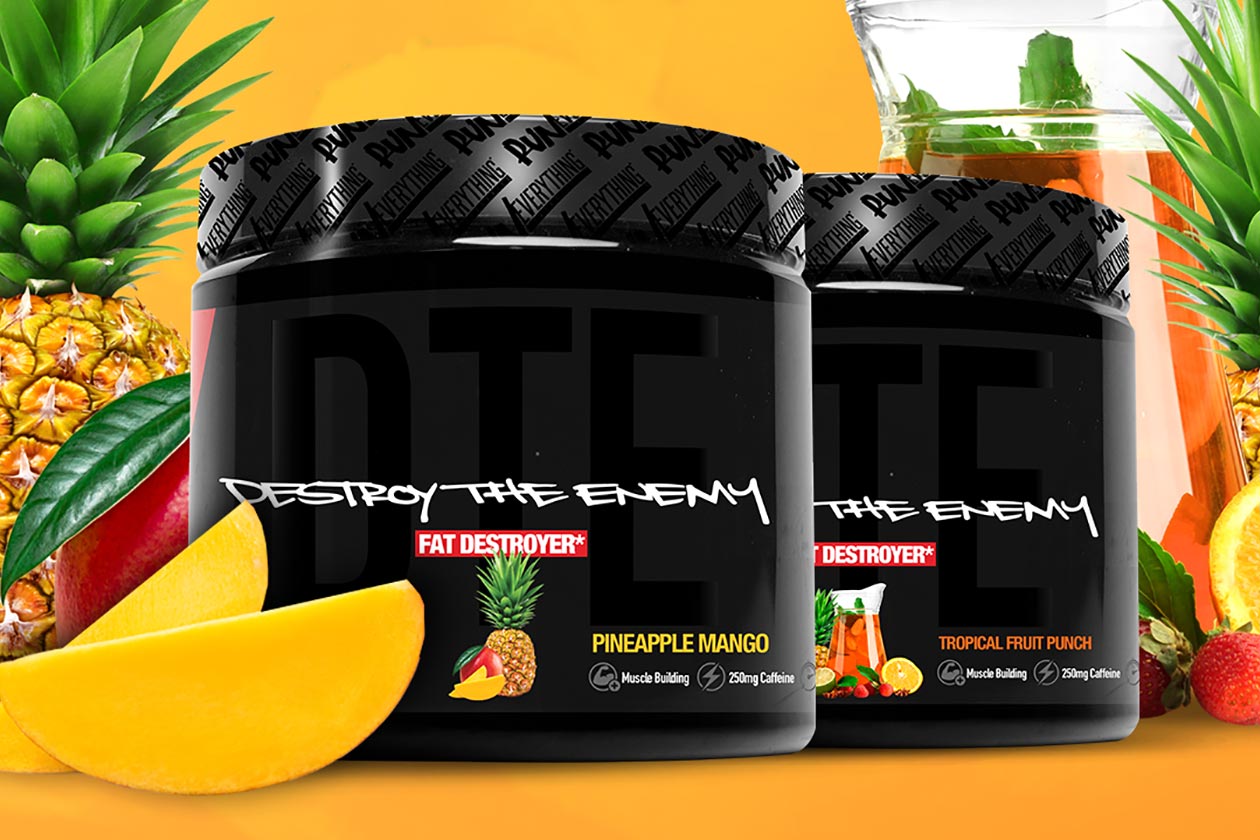 Rob and Dana Linn Bailey's supplement company Run Everything Labs, is back again this week adding more flavor options to its growing lineup. This week the brand has actually brought back its powder fat burner DTE, which has been out of stock for some time.
Along with the restock of Run Everything Labs DTE, the product has returned with not one, but two all-new flavor options. Now available from the brand is DTE or Destroy The Enemy in the fruit-based recipes, Pineapple Mango and Tropical Fruit Punch.
Both of Run Everything Labs' new DTE flavors are now in stock and available for purchase over on its online store at runeverythinglabs.com.