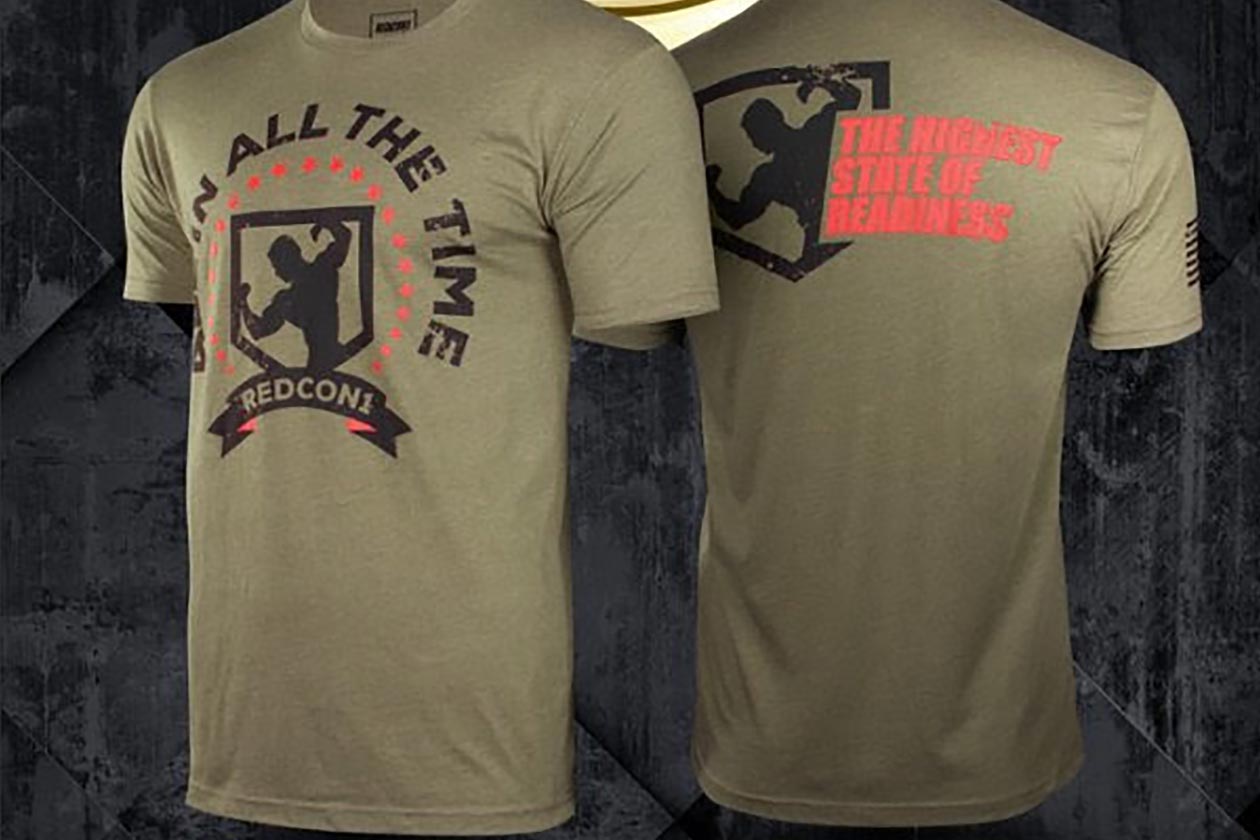 For the upcoming Arnold Classic taking place in two weeks' time in Columbus Ohio, Redcon1 has put together a special piece of apparel. The product that's available for a limited time is a tee featuring the words "All In All The Time" on the front, the brand's tagline on the back, and a couple of graphics.
While the Redcon1 shirt is a nice collector's item for fans, it is also worth getting for those of you that are actually attending the Arnold Classic. The reason for that is if you wear the tee to the Arnold Expo on the 1st and 2nd of next month, and stop by Redcon1's booth, you'll be hooked up with additional savings.
The only place to get Redcon1's limited edition Arnold Classic tee is through its online store at redcon1.com where it'll cost you $24.99 each. The brand has plenty of sizes available with six starting at small and running right up to XXXL.