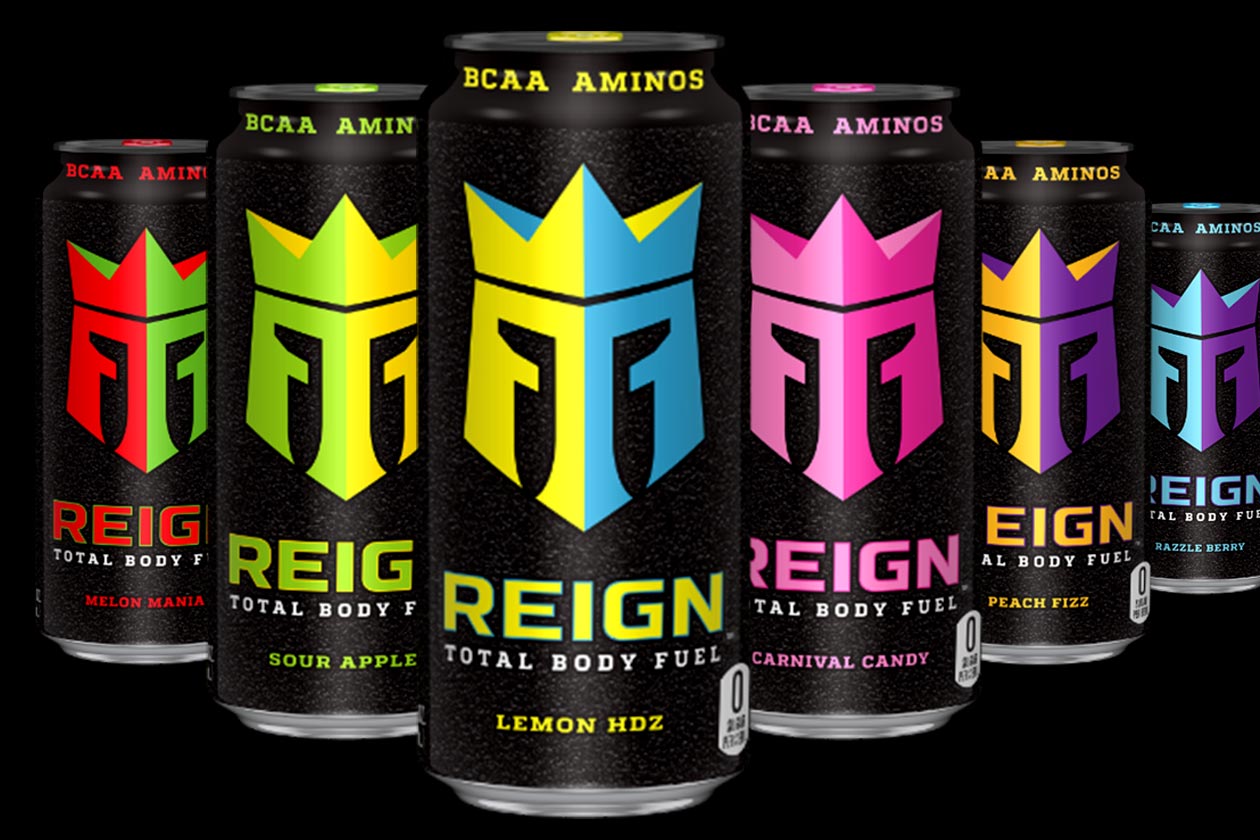 Reign Total Body Fuel is a new sports performance drink that is due to launch 39 days from now in the second half of March. It is quite a bit different from your typical energy drink as it features a few extra ingredients to make it a more performance type beverage.
The main ingredients in the upcoming Reign sports drink include the three branched-chain amino acids better known as BCAAs, CoQ10, and electrolytes. Natural caffeine is also in the mix at a pretty solid dose of 300mg per can to give you a good hit of energy.
When it comes to flavors, Reign Total Body Fuel will have a total of six to choose from, all of which have zero sugar, zero calories, and no artificial flavors or colors. Its options are Carnival Candy, Peach Fizz, Melon Mania, Razzle Berry, Sour Apple, and Lemon Hdz.
As mentioned, the sports performance drink is due to launch in just less than six weeks from now in the back end of March. You can actually head to Reign's website now and sign up with your email to receive exclusive deals, coupons, and gear.