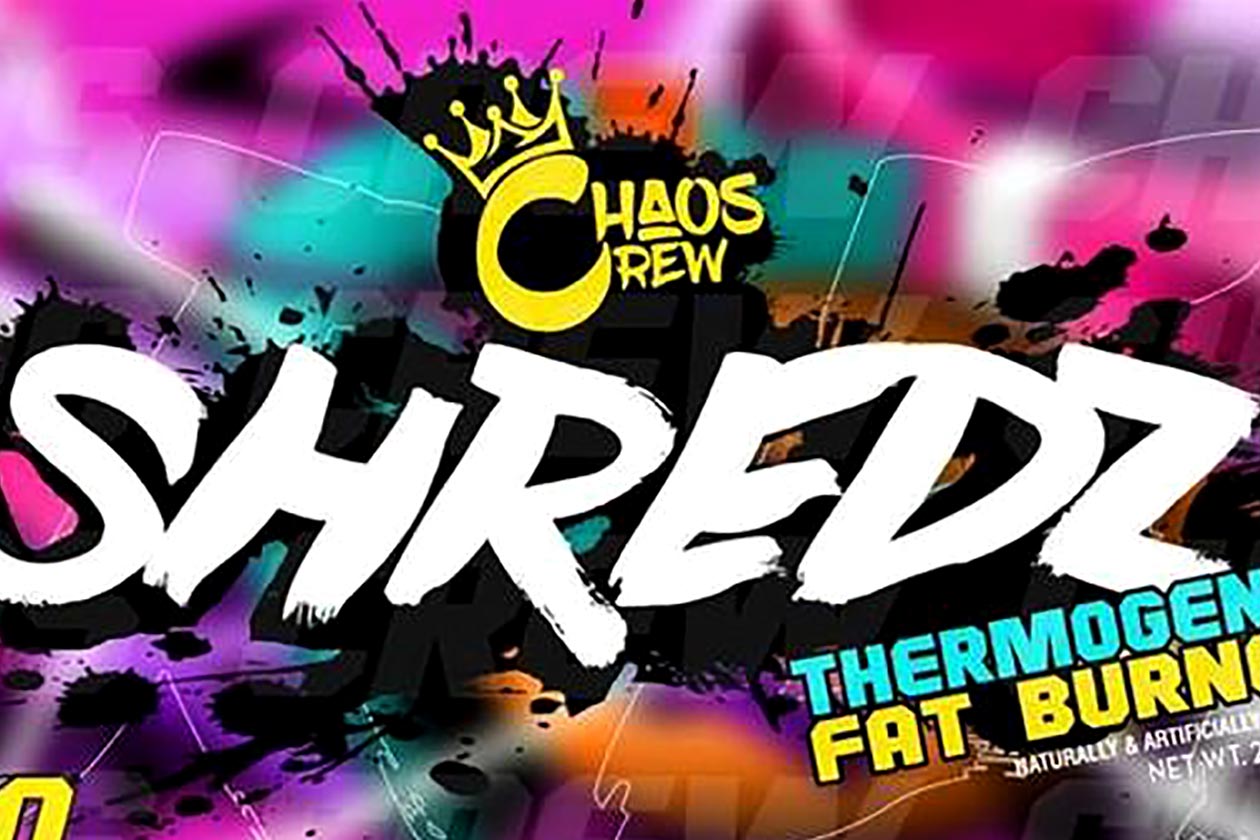 Currently, the UK brand Chaos Crew has five different supplements available, three of which are CBD products with Calm Before The Storm and CBD Relief in two concentrations. It now looks like the brand is getting ready to bump up the variety of non-CBD items it has available with a new flavored fat burner.
A preview of an upcoming Chaos Crew supplement named Shredz has surfaced which is a thermogenic product, and like most weight loss formulas, it features caffeine for energy. We can also confirm that it will contain apple cider vinegar, chromium, nelumbo nucifera, and the absorption enhancer black pepper.
Very few details are available for Chaos Crew's Shredz at the moment, but it is still great news for fans that something new is coming and not just for fans in the UK. Chaos Crew's Australian partner Nutrition Depot has told us that it will be bringing Shredz into the country as soon as it is available, so it's going to be a big release.