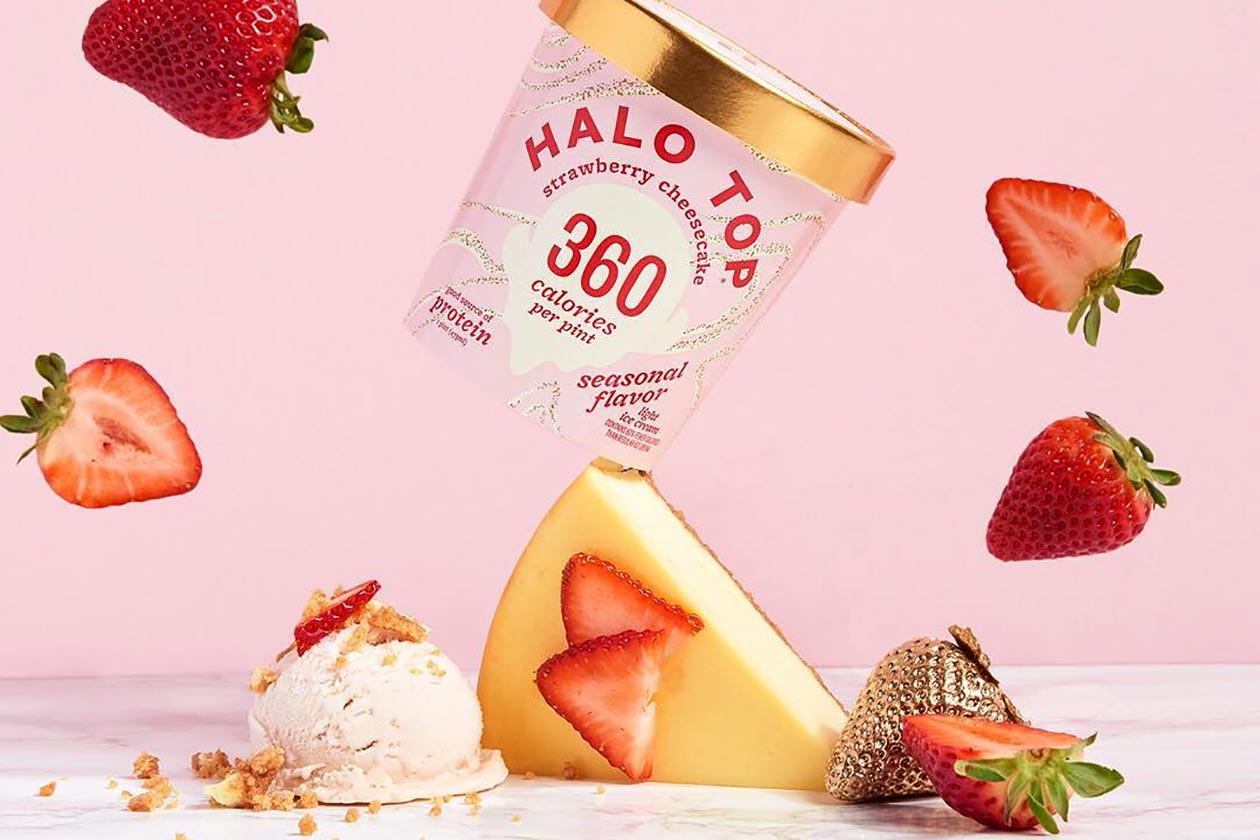 Halo Top Creamery recently released a new way to enjoy its delicious ice cream with Halo Top Pops. The product is essentially ice cream on a stick with 2 to 3g of protein and only 50 to 60 calories. The Halo Top Pops launched in four different flavors, one of which has now been turned into an option for the brand's regular pint family.
The new addition to Halo Top's already large lineup of ice cream pint flavors is Strawberry Cheesecake featuring a graham cracker swirl and cheesecake pieces throughout. A full tub of the product provides the usual 20g of protein with 12g of fat (6g saturated), 68g of carbohydrates with 32g of that sugar and 12g fiber, and a total of 360 calories.
The latest ice cream creation from Halo Top is a seasonal flavor, so it isn't going to be a permanent option for the product. Fans of the brand's delicious ice cream can already purchase the new Strawberry Cheesecake Halo Top from halotop.com at its usual prices of four pints for $11.50 each or eight for $8 each including shipping.