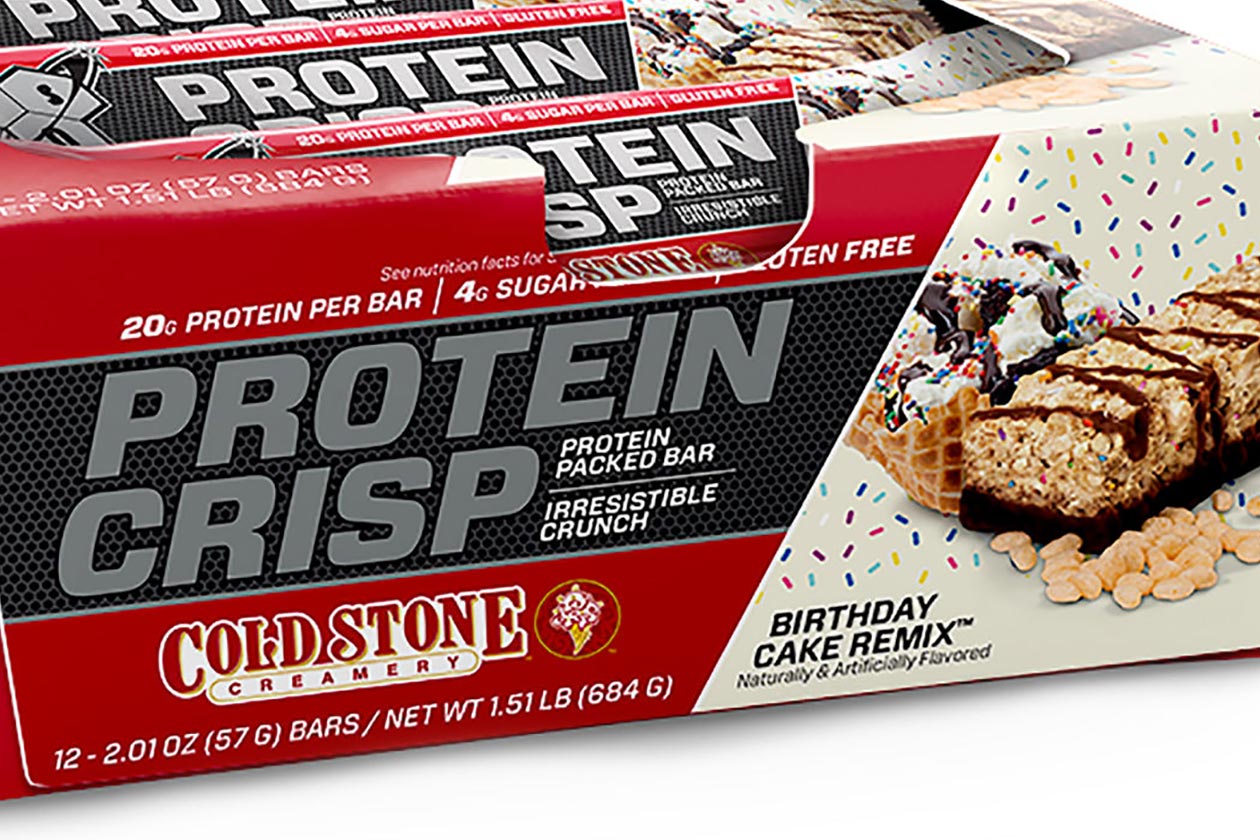 To start the new year, we shared details on two all-new Cold Stone Creamery flavors from BSN, one for its protein powder and the other for its delicious protein bar. Just over a month later, both of those delicious looking products are now available for purchase.
For those that missed our original announcement, BSN's latest Cold Stone Creamery collaborations are Berry Berry Berry Good Syntha-6 and Birthday Cake Remix Protein Crisp. One of the places first stocking those products is none other than the major retailer, GNC.
Those interested in giving the BSN flavors a try, can grab them now from gnc.com. A 25 serving tub of the Berry Berry Berry Good will cost you $29.99, and for a box of Birthday Cake Remix it'll be $24.99. The protein bar is also available individually at $2.49 per bar.