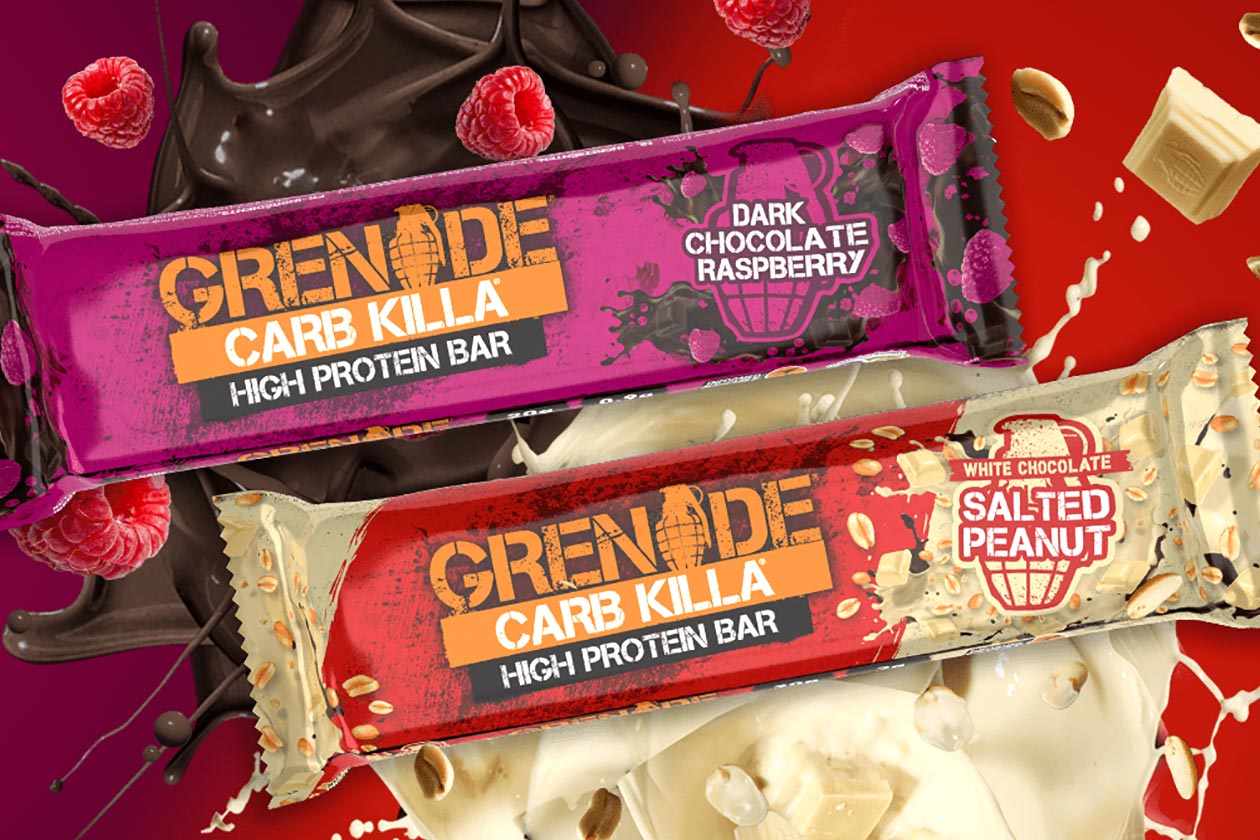 Grenade has introduced two all-new flavors of its delicious Carb Killa protein bar today, both of which sound absolutely delicious. One of the flavors has similarities to some of the other Carb Killa options, while the other one is actually something we've been waiting for from Grenade.
The two mouthwatering new Carb Killa flavors are White Chocolate Salted Peanut and Dark Chocolate Raspberry. The latter is the one we've been waiting for Grenade to attempt, mostly because we know how well it can deliver on sweet flavors like with its Banana Armour and Dark Chocolate Mint protein bars.
The new flavors feature a typical Carb Killa nutrition profile led by a strong 20g of protein and 2g or less of sugar. The other important macros for the Grenade protein bars include 18 to 19g of carbohydrates, 2.5 to 3.4g of fiber, and calorie totals between 233 and 242.
Both the White Chocolate Salted Peanut and Dark Chocolate Raspberry Carb Killas are now available to order from Grenade's UK and European online stores. The brand is actually running a deal for the next week for its UK fans where you can get a box of each of the new flavors for £35 (45.75 USD).