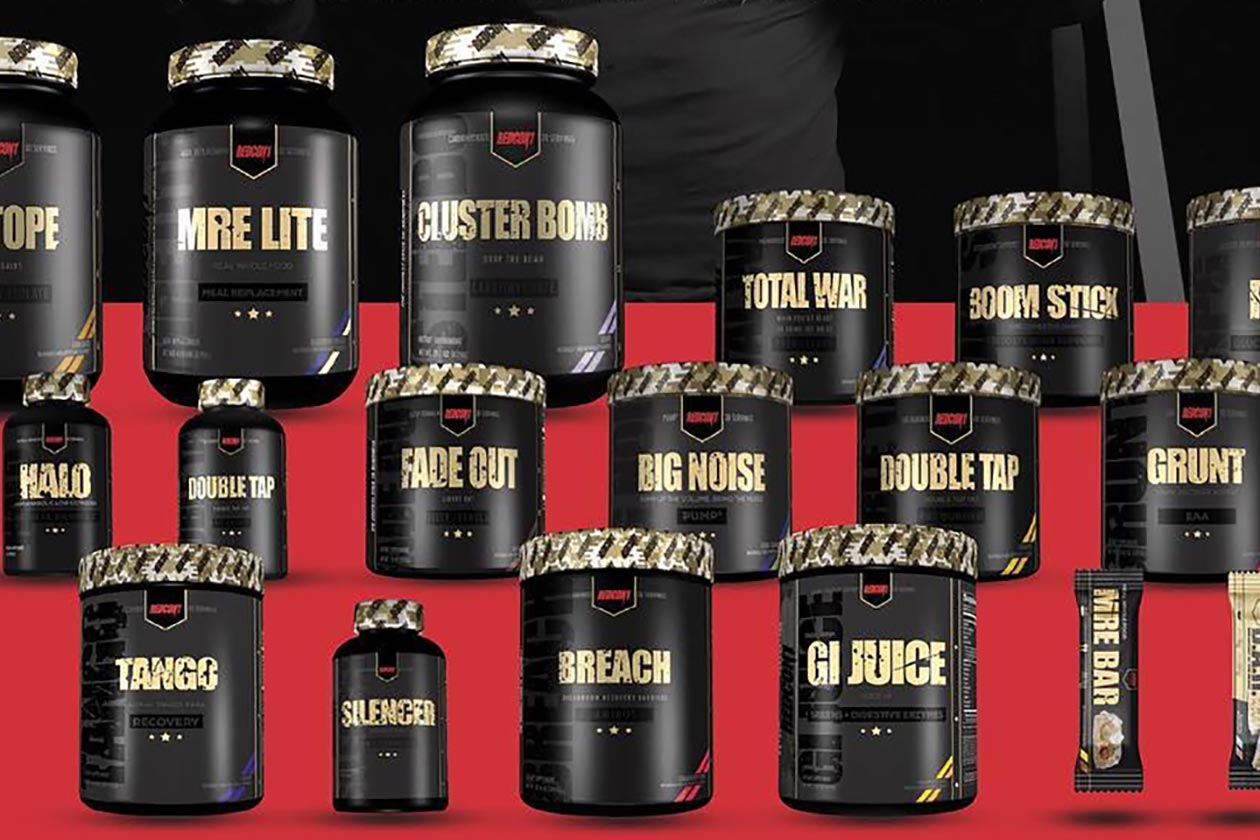 As it's done many times before, Redcon1 has put together an awesome promotion this week that could see you walking away with a year's supply of one of its supplements. The way it works is you purchase at least $50 worth of products from the brand's website before this coming Thursday.
Once you've made your purchase, you'll automatically go in the draw to win a year's supply of your choice of a Redcon1 supplement. The prize the one lucky winner will get every month for 12 months could be anything from a box of the delicious MRE Bars to a full tub of the pre-workout Total War.
There are some products excluded from the prize of the competition including MRE, Ration, the 5lb tub of Isotope, and cases of the Total War RTD. You can also enter the contest without spending $50 on supplements by purchasing a $10 raffle ticket from Redcon1's website.