Alpha King Immortal is the latest spin-off supplement of Force Factor's original testosterone boosting formula Alpha King. The product is from the brand's new high-end, GNC exclusive line of supplements, the Platinum Series, which is the family Swagger and the healthy aging formula Prime Time are both from.
Promoted benefits
Force Factor has designed its upcoming Alpha King Immortal to provide an impressive variety of benefits and has a large combination of ingredients to back it up. The product aims to help with strength and muscle building as well as libido and performance, and offer total masculine hormone support.
Ingredients
The formula behind Alpha King Immortal features a total of 13 different ingredients, all packed into a rather large six-capsule serving. Force Factor has kept the label for the supplement fully transparent, but more impressively, the majority, in fact, ten of those ingredients are premium branded features.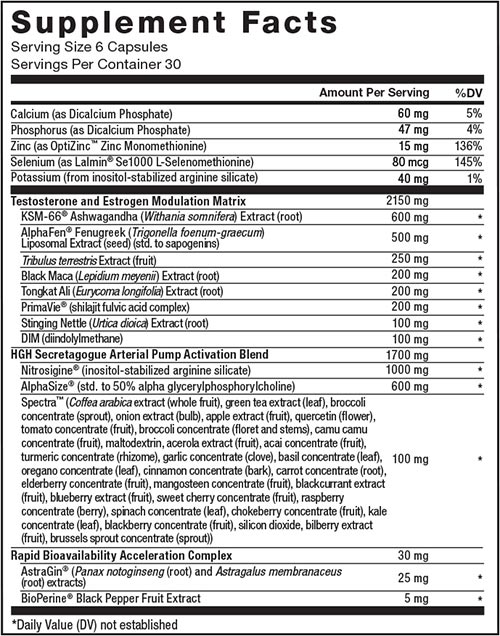 The upcoming Alpha King Immortal includes highlights such as 600mg of KSM-66 branded ashwagandha, 200mg of PrimaVie shilajit, and half a gram of AlphaFen fenugreek. It also has an arterial pump blend made up of 100mg of the Spectra fruits and greens blend, a gram of Nitrosigine, and 600mg of AlphaSize alpha-GPC.
Launch details
As far as we know, Force Factor's Alpha King Immortal is due to be available in stores alongside the other Platinum Series products between later this month and early next month. As mentioned earlier, the line is exclusive and will only be found on shelves at the major supplement retailer GNC.