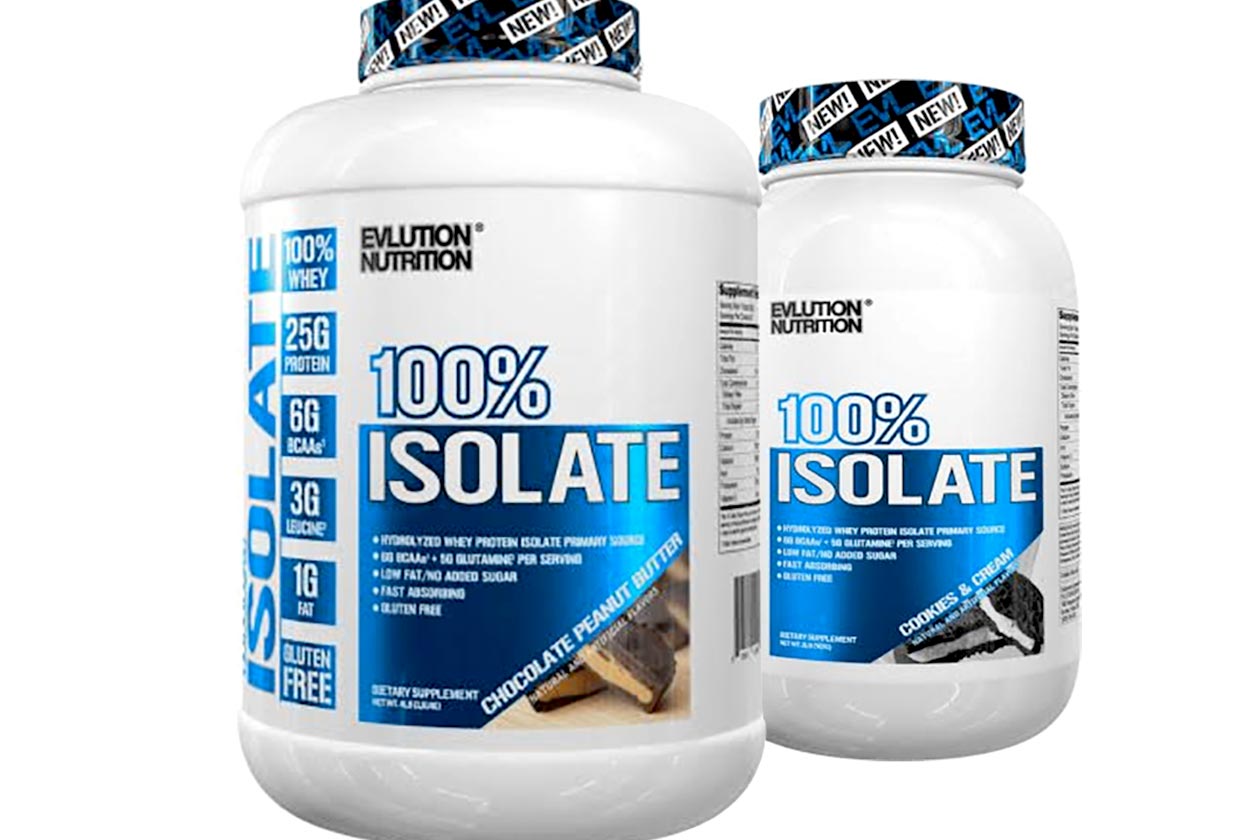 EVL's high-quality whey isolate powered protein powder simply named 100% Isolate, has had its menu doubled in size. The supplement was actually only released five and a half months ago and has been available since in the same two tastes with Chocolate and Vanilla.
Joining EVL's 100% Isolate menu this month are two more somewhat common protein flavors with Chocolate Peanut Butter and Cookies & Cream. The Cookies & Cream is now available, but can only be purchased in the product's smaller 29 serving 2lb tub size for $29.99.
As for EVL's Chocolate Peanut Butter 100% Isolate, that is not yet available for purchase, but when it does arrive, fans will be able to grab it in a 28 serving 2lb as well as a double size 57 serving 4lb.