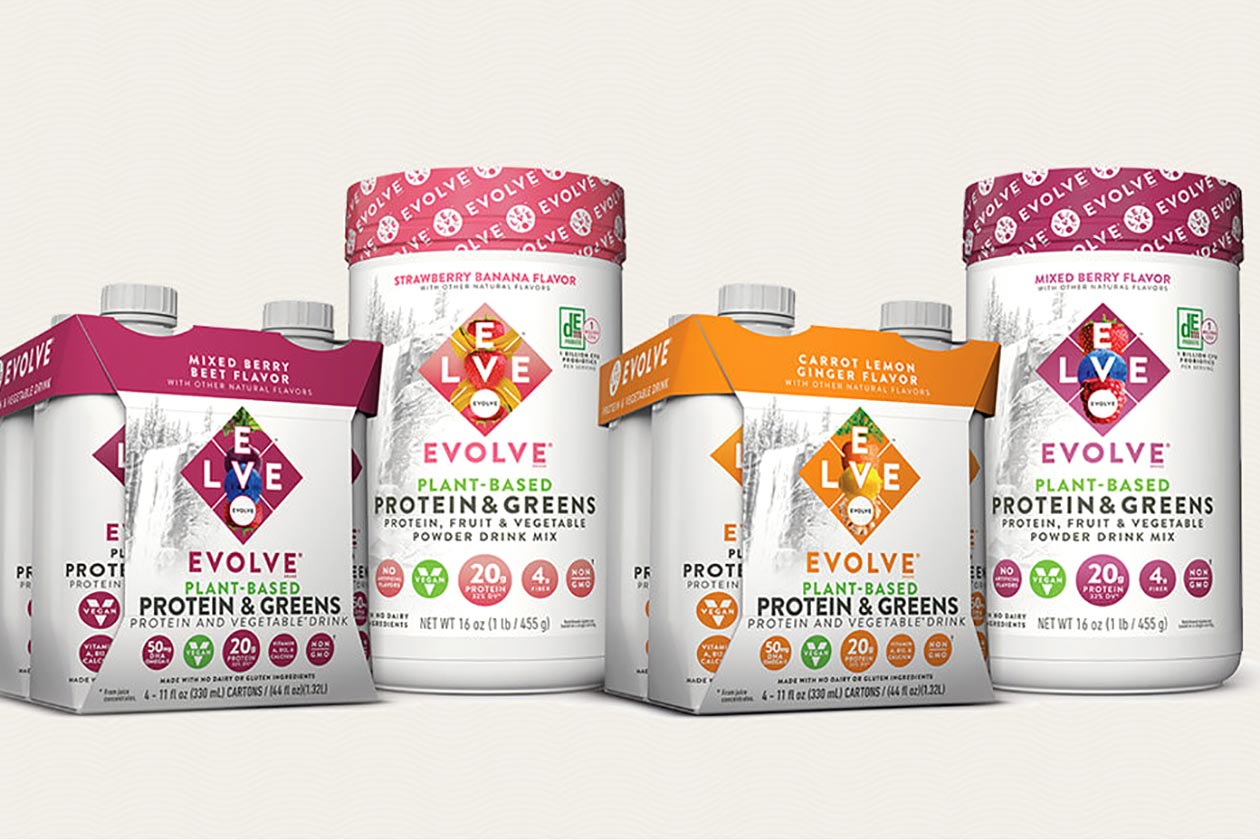 Cytosport has introduced a new line of supplements this week under its Evolve family of plant-based products. The legacy brand's latest effort is the Evolve Protein and Greens Series which combines plant-based protein along with a few other ingredients into powder and drink form without any artificial flavors.
Katie Scott, the brand manager of CytoSport's Evolve brand, says that the Protein and Greens Series was "inspired by what is being made at your local juice bar." Both versions of the supplement come in two flavors with Mixed Berry and Strawberry Banana for the powder, and Mixed Berry and Carrot Lemon Ginger for the RTD.
Each serving or drink of CytoSport's Evolve Protein and Greens provides 20g of protein, all coming from the plant-based source, pea protein. The powder version also has a fruits and greens blend and one billion CFU of probiotics, and for the RTD it has omega-3s and vegetable juice concentrate thrown in the mix.
CytoSport is sampling its new Protein and Greens supplements at this year's Expo West, which is going on this week through until Saturday in Anaheim, California. The brand has said that fans will be able to purchase the products soon directly from its website as well as select stores across the country.