Force Factor has completely unveiled the first of three supplements coming soon in its all-new, top of the line and GNC exclusive Platinum Series. The product we've got in the spotlight today is the vitality and wellbeing supplement appropriately named Prime Time.
Force Factor Prime Time brings together a combination of six different, premium branded ingredients or ingredient blends. The product comes packed with a gram of BioCell Collagen for joint, skin and tissue health, and 40mg of Lutemax 2020 to support vision and the filtering of blue light.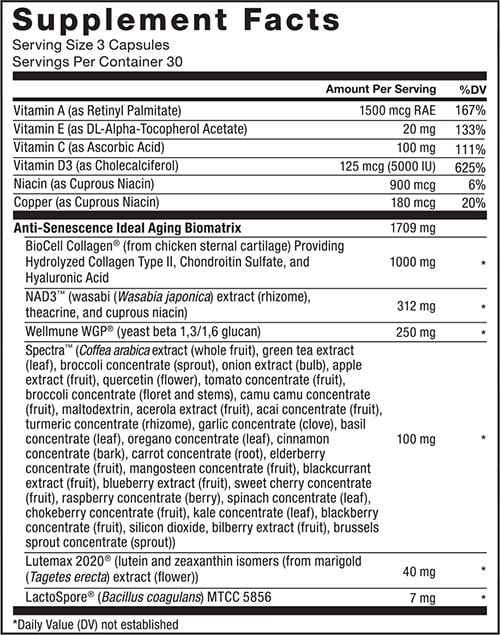 Next up in Prime Time is 7mg of the probiotic LactoSpore for better digestion and gut health, and 250mg of Wellmune WGP for immune support. Lastly, you have 50mg of the fruits and greens Spectra blend, and 312mg of NAD3 to support healthy NAD levels and help slow the aging process.
Force Factor's upcoming Prime Time is a fairly well-rounded health type supplement that includes support for six different bodily systems. Prime Time is due to be available exclusively at GNC later this month alongside the other Platinum Series products Alpha King Immortal and Swagger.