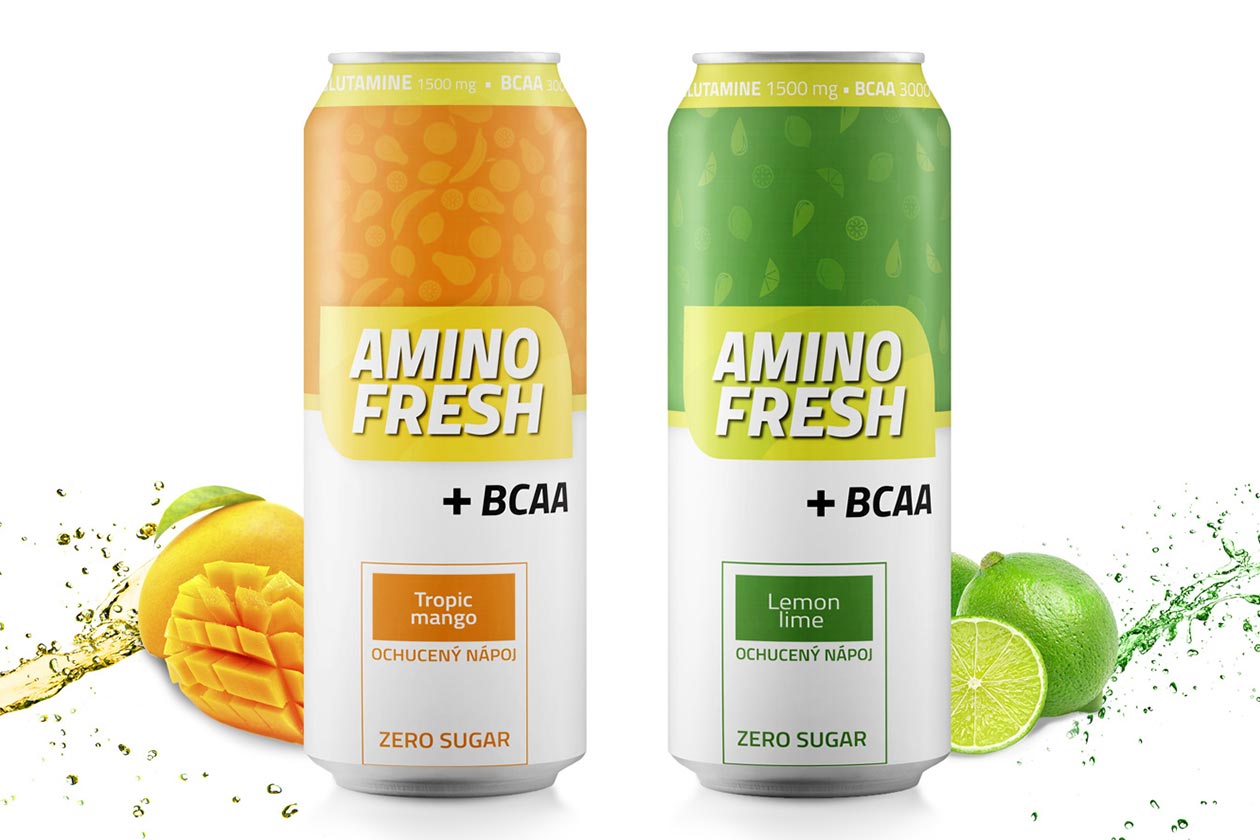 Amino Fresh is a zero sugar, amino powered, and energy infused beverage from the company Fresh2Go which is based out of the Czech Republic over in Europe. The brand appears to have been around for quite some time, but only just launched its refreshing amino drink last year.
Fresh2Go's Amino Fresh is currently available in the same two flavors it released in with Lemon Lime and Tropic Mango. In terms of ingredients, each can packs 3g of BCAAs at a 2:1:1 ratio, electrolytes, 1.5g of glutamine, 1.32g of taurine, and for energy, there is just over 100mg of caffeine.
One of the best places to pick up the Amino Fresh drink is from the Czech retailer Fitness Muscle Shop where it'll cost you 39 Kč (1.72 USD) per can. Fresh2Go does also have plans to expand and make its energy infused amino beverage available internationally.