Juggernaut releases an A1 Amino with 11g of aminos including all 9 EAAs
Mar 1st, 2019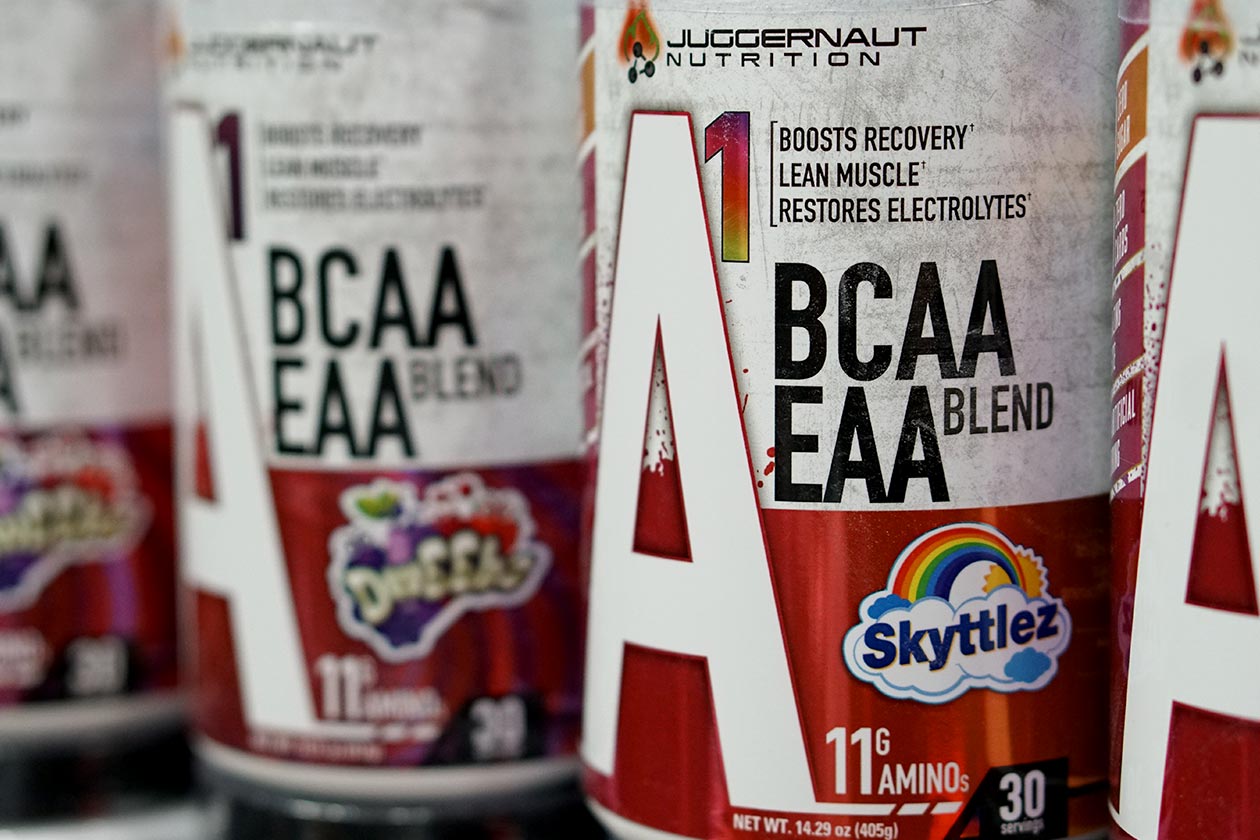 Juggernaut Nutrition has brought a new version of its amino supplement A1 Amino to this year's Arnold that gets in on the EAA trend. The product packs a solid 8.66g blend of all nine essential amino acids, including the three BCAAs at a 2:1:1 ratio which take up a combined 6g of that 8.66g blend.
Alongside the hefty dose of EAAs, the new A1 Amino also includes a gram of taurine, 2g of glutamine, 300mg of coconut water, and a 450mg electrolyte blend for hydration. Being the brand that it is, Juggernaut Nutrition has also given the supplement a wide and creative variety of flavors.
The menu of the EAA loaded A1 Amino comes in a total of seven different flavors with Skyttlez, Sour Watermelon Patch, Grape Aid, Dweebz, Wild Bear, Blue Raspberry Slushy, Southern Sweet Tea. Juggernaut Nutrition's new product is now available at this year's Arnold as well as the brand's website.