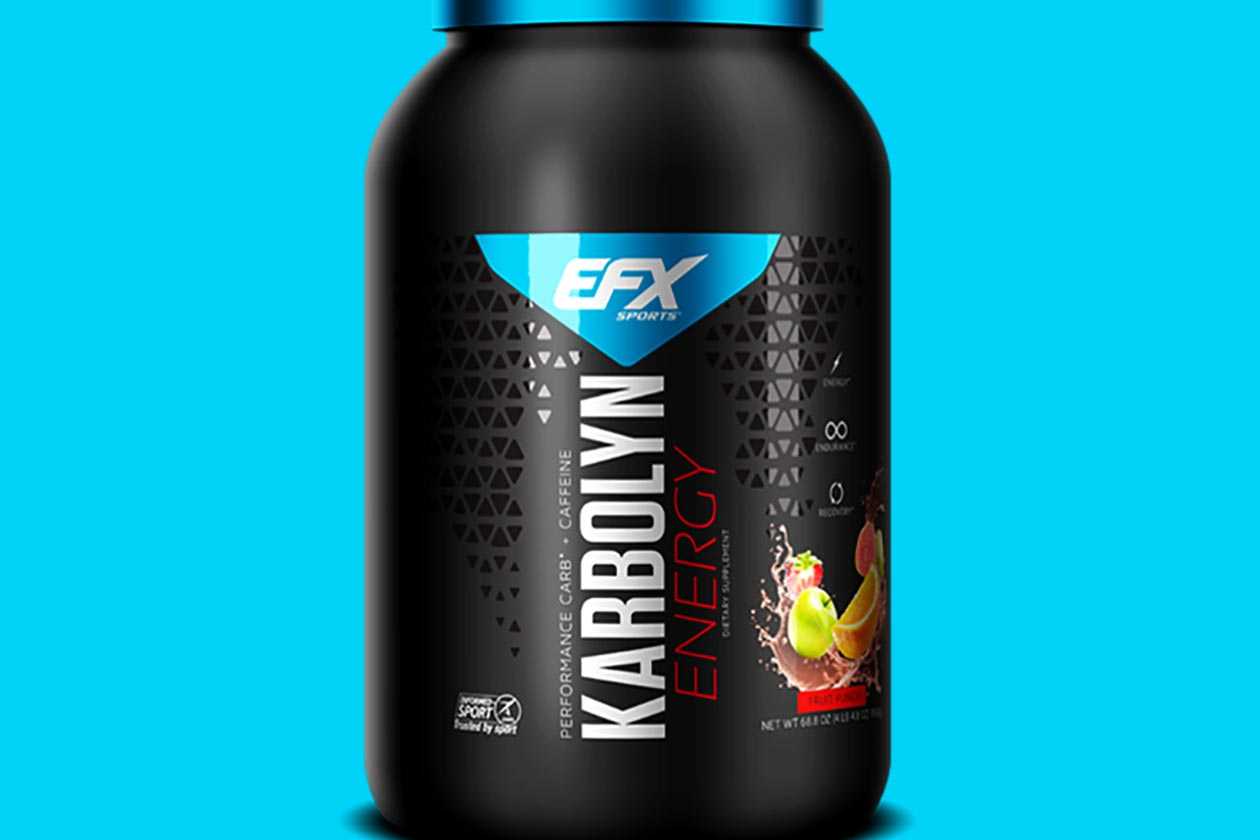 EFX Sports has launched yet another spin-off of it signature carbohydrate supplement Karbolyn, with the energy infused powder, Karbolyn Energy. The brand does already have a product available named Karbolyn Energy which is a caffeinated RTD and very similar to the new powder Karbolyn Energy.
The latest supplement from EFX Sports is the simple combination of the performance carbohydrate Karbolyn and caffeine, just like the Karbolyn Energy RTD. The main difference between the powder and drink is that the new Karbolyn Energy has twice as much Karbolyn per serving at 50g, but the same caffeine at 250mg.
EFX Sports all-new Karbolyn Energy powder is now listed on the brand's online store; however, you can't actually purchase the product from there. The caffeinated Karbolyn has launched as an exclusive to the major retailer Amazon who already has it in stock in the one 36 serving Fruit Punch flavor for $49.99.