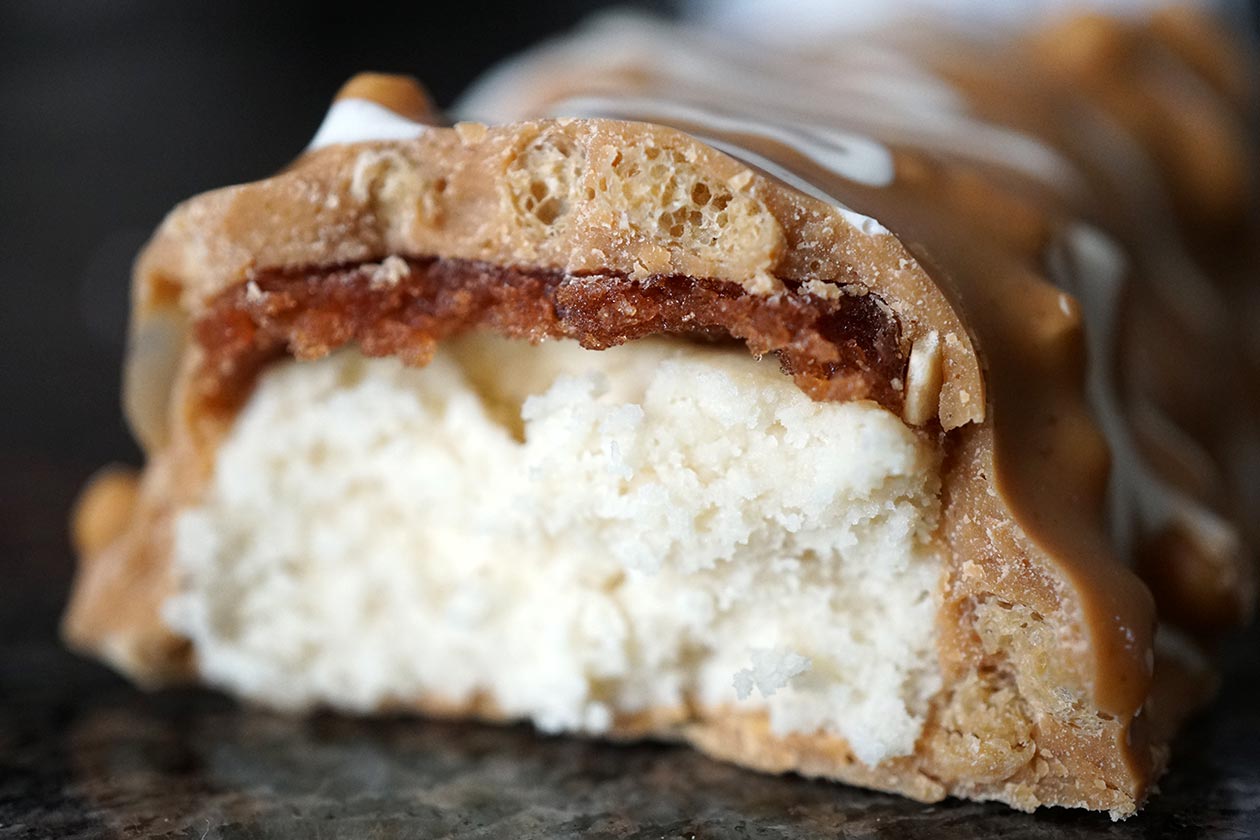 One of the first places we stopped by at this year's Arnold Classic Expo was the Robert Irvine Fit Crunch booth to get our hands on the brand's new Mystery Crunch Fit Crunch protein bar. The product is a unique flavor of the brand's signature protein bar that doesn't confirm its taste in its name.
We picked up a handful of the new Mystery Crunch Fit Crunch protein bars at the Arnold by donating to the Robert Irvine Foundation. We have cracked open the product, and despite the name of the flavor being Mystery Crunch, we feel we have a pretty good idea on what traditional taste the brand is trying to deliver here.
The Mystery Crunch Fit Crunch has a strong peanut butter smell that hits as soon as you get close to it. When you bite into it, that smell is followed by a solid peanut butter taste, although that's not all that's in this one. Alongside the peanut butter is an obvious, sweet and fruity jelly layer, that you can see once you've bitten into the bar.
While we may not have known what we were getting into with the Mystery Crunch Fit Crunch based on the name, we're happy we picked it up to try. It'd be fair to say the product is probably the best Fit Crunch flavor we've tried featuring a nice balance of both peanut butter and jelly that is very easy to enjoy.