NOCCO announces its limited edition Miami Strawberry flavor
Mar 26th, 2019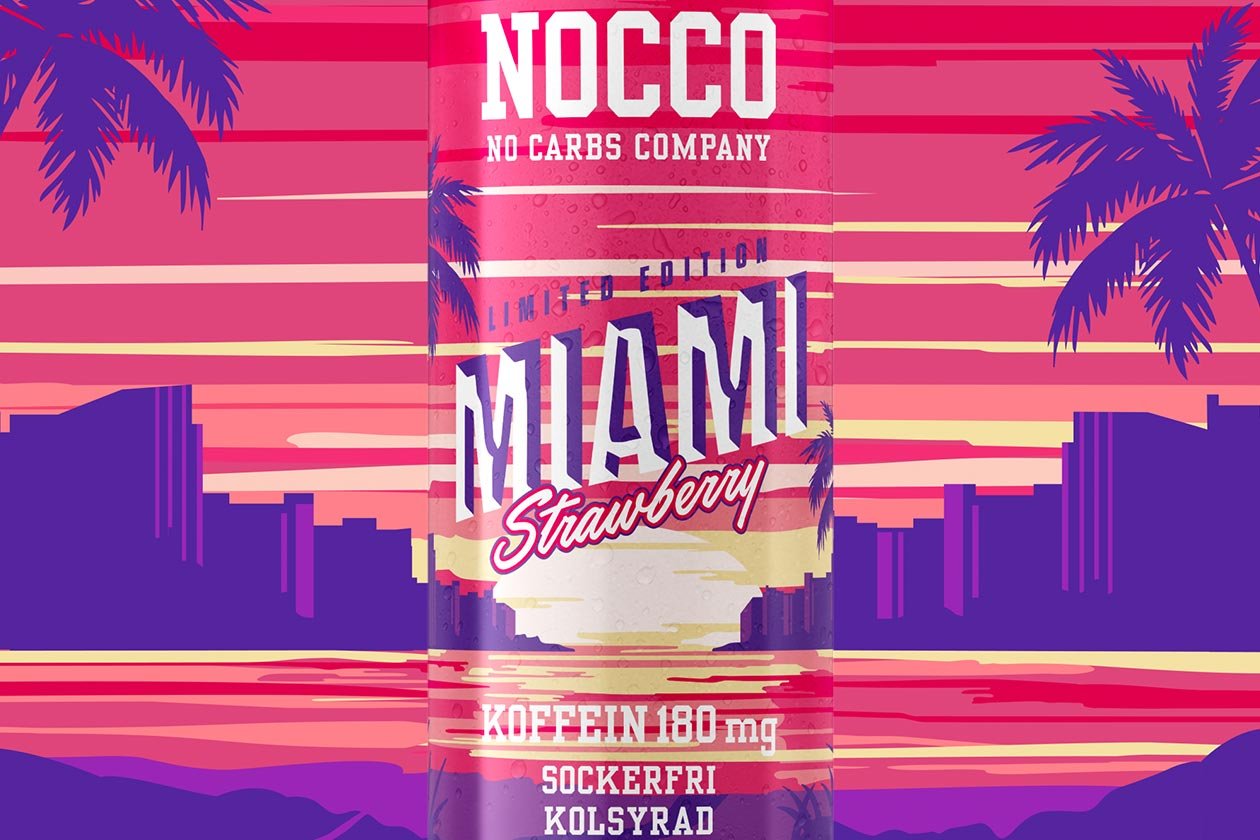 For the fourth year in a row, the no carbs company NOCCO has launched a special, summer edition flavor of its flagship beverage. The brand's first summer release was Tropical, then in 2017 we got Caribbean, last year was Carnival, and now fans have been introduced to Miami.
NOCCO's latest limited edition drink is a strawberry themed recipe featuring a bright and colorful, Miami Vice style can design. The new product comes with the brand's usual energy infused amino formula packing 3g of BCAAs, zero sugar, 180mg of caffeine, and a handful of vitamins.
The summer edition Miami NOCCO drink is due to be available in stores as early as this week in the brand's local market of Sweden. NOCCO has also confirmed the product will be releasing in 15 other countries including Norway, Estonia, Denmark, Iceland, and the Netherlands.