Nutrend puts together two limited edition products for the Avon March
Mar 30th, 2019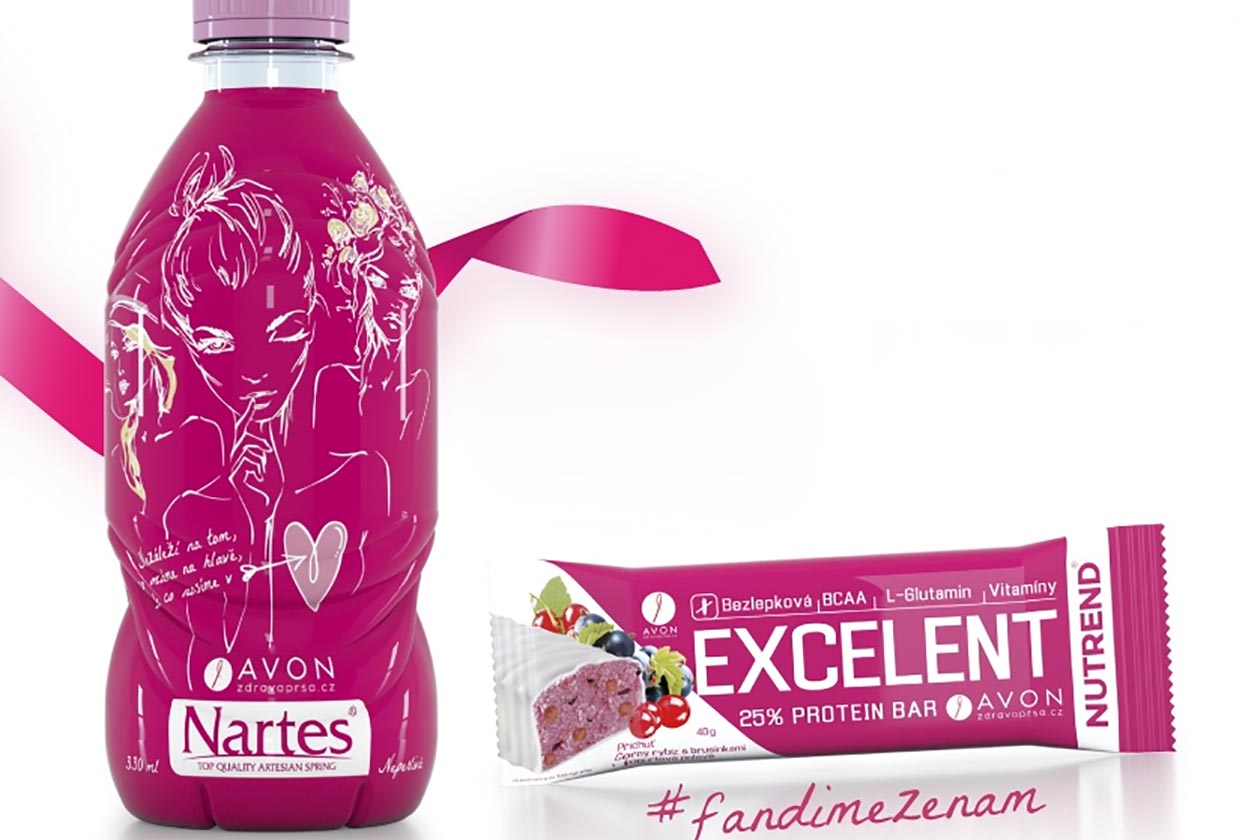 The Czech company Nutrend has put together a couple of special edition products in support of the upcoming Avon March. The Avon March is a charitable march against breast cancer which is taking place for the 19th time this year in Prague on Saturday the 15th of June.
In support of the Avon March, Nutrend has produced two limited edition, pink branded products including a 330ml bottle of Nartes still water. The other item the brand has created for the great cause is a smaller 40g, pink wrapped Excelent protein bar in a Black Currant and Cranberries flavor.
Both of Nutrend's Avon March supporting products are already in stock and available for purchase directly from its website with the Nartes water priced at 13 Kč and Excelent at 28 Kč (1.22 USD).