Oatein introduces its vegan-friendly Millionaire Crunch through Kickstarter
Mar 26th, 2019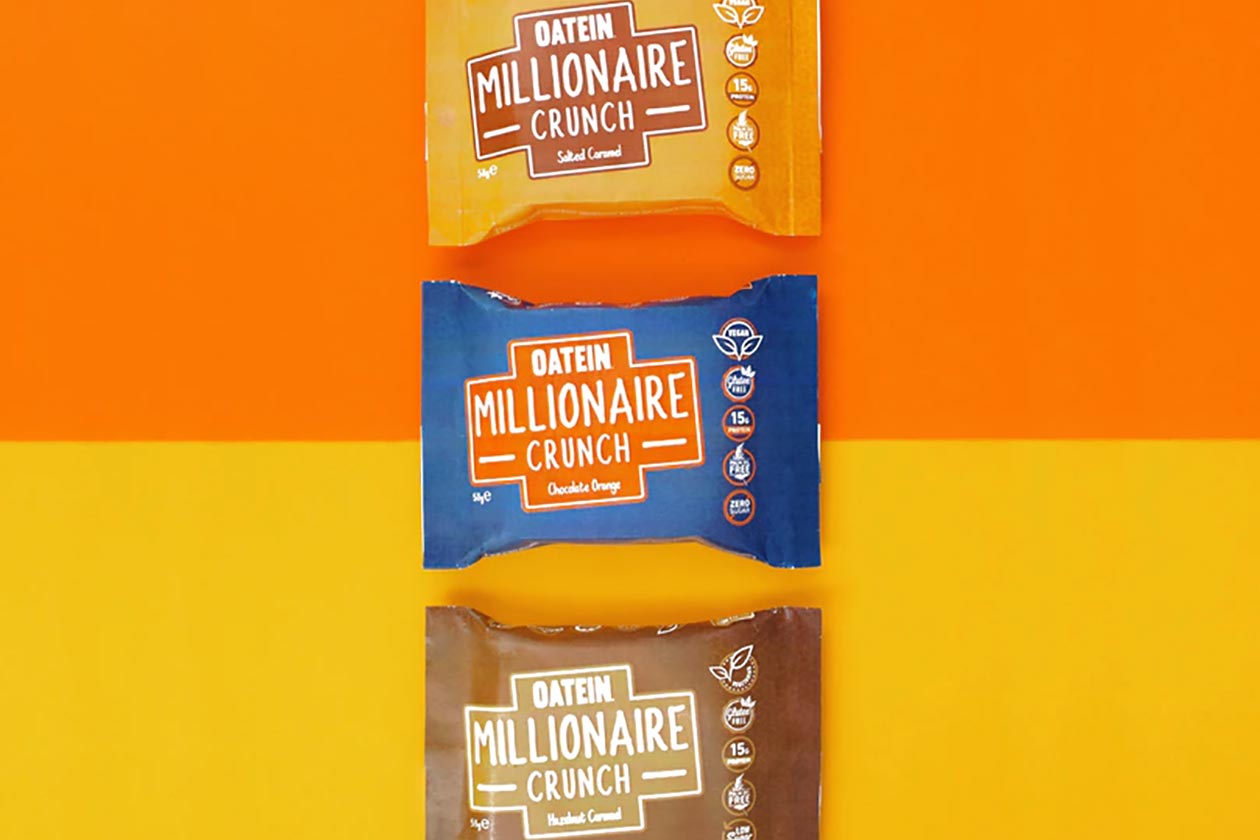 The UK oat-based supplement company Oatein has introduced a new protein snack this week called the Millionaire Crunch through Kickstarter. The product is intended to be similar to a traditional millionaire shortcake; however, it is much higher in protein as well as lower in sugar.
The Oatein Millionaire Crunch features an oaty bottom layer, followed by smooth caramel, and topped with a thick layer of chocolate. That is the build of the Salted Caramel flavor with the other two options Chocolate Orange and Hazelnut Caramel, expected to be slightly different.
The upcoming product uses a palm oil and gluten-free formula, that is also vegan-friendly for the Chocolate Orange and Hazelnut Caramel flavors. The macros on the snack include a strong 15g of protein, around 21g of carbohydrates, 2.2g or less of sugar, 10g of fat, and between 214 to 216 calories.
As mentioned, Oatein's first-ever vegan-friendly product the Millionaire Crunch, has been introduced through Kickstarter. The brand decided to go this route because it wanted the snack to be something special, and it doesn't have quite as much money behind it as some of its competitors.
If you want to support Oatein and its new protein snack, it has a number of pledge options available on Kickstarter. You can back the project with £25 and get a box of Millionaire Crunch when it goes into production, or you can go really big and back for £600 and get a year's supply (360 bars)