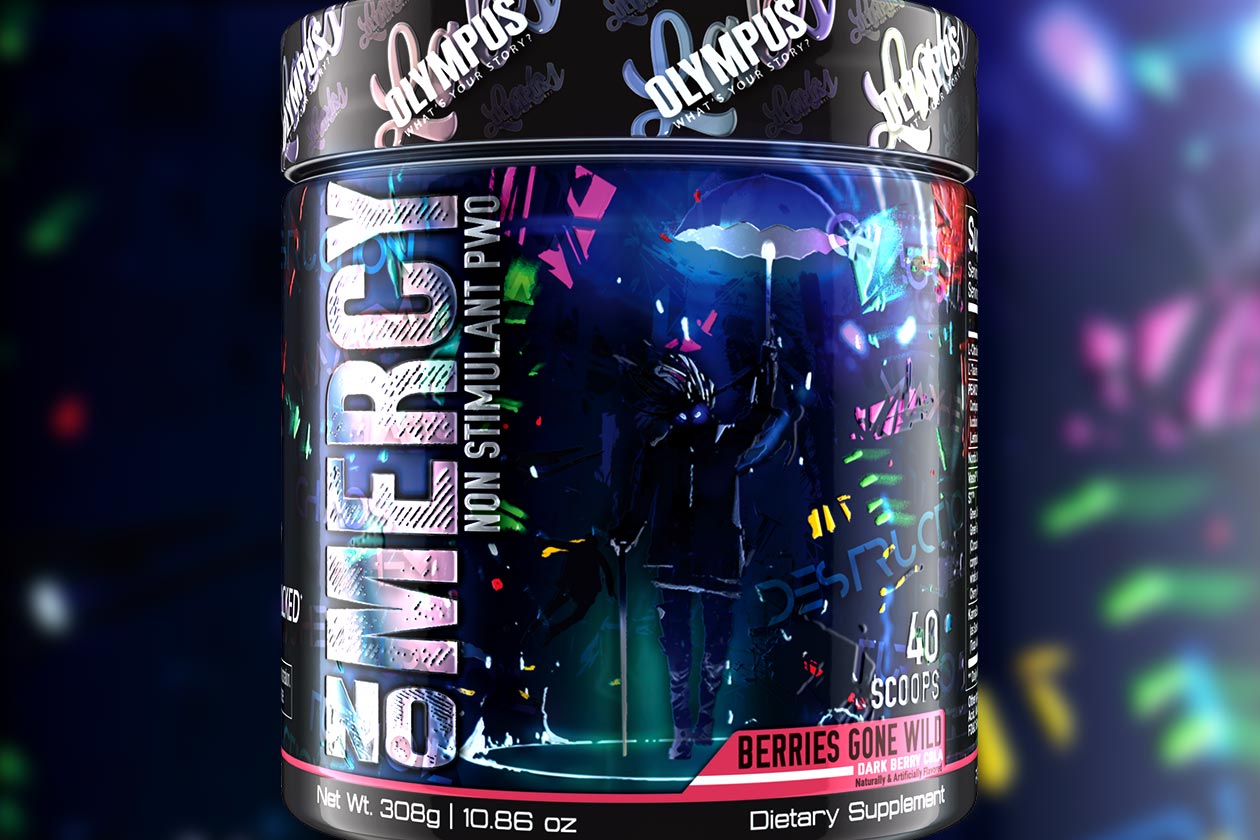 Olympus Labs No Mercy is an upcoming and promising pre-workout that separates itself from the brand's other competitors in the category by being stimulant free. While it doesn't have any stimulants, it still intends to provide a well-rounded experience with a variety of benefits from a unique combination of ingredients.
Formula and effects
The formula behind Olympus Labs No Mercy actually comes packed with a pretty heavy mix of ingredients, heavier in fact than a lot of stimulant powered supplements. The brand has loaded it with quite a number of pump enhancing components including pure citrulline at a solid dose of 6g per serving.
Also in the mix is Vaso6 at 300mg, 3g of taurine, 25mg of KannaEase branded sceletium tortuosum, and 50mg of the all-new S7 blend. The last two features in Olympus Labs No Mercy are what make it truly unique with half a gram of Nordic Cherry tart cherry for recovery and 2g of the PeakO2 blend for performance.
Olympus Labs has always done a great job at coming up with new and innovative products, so it's no surprise that No Mercy is as promising as it is. A good amount of stimulant-free pre-workouts tend to focus on pumps, whereas No Mercy goes a bit beyond that and shoots for a more comprehensive experience.
Launch details
Olympus Labs No Mercy is due to launch sometime soon with 40 scoops per tub, which works out to 20 servings if you want all of those highlighted doses. In true Olympus Labs style, the pre-workout will release in a variety of creative flavors including the dark berry cola recipe named Berries Gone Wild.