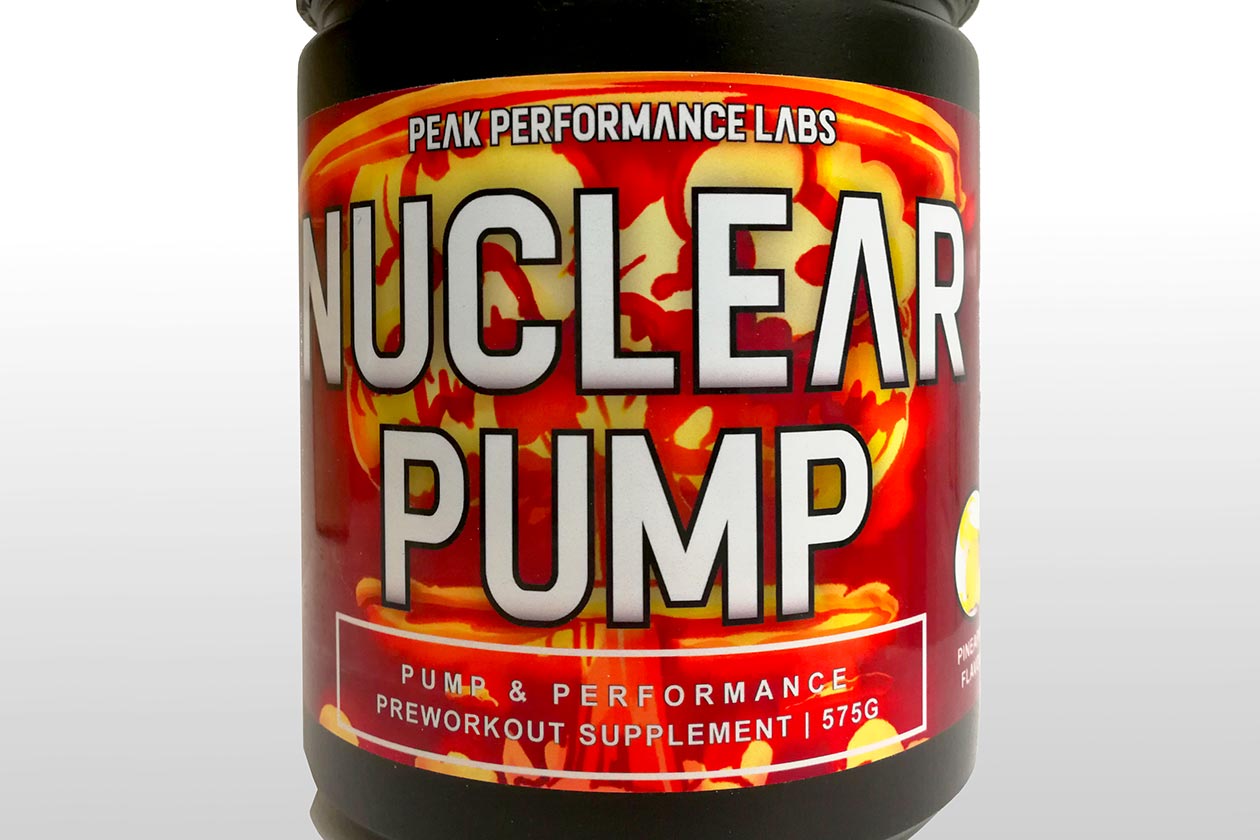 Peak Performance Labs is an all-new company out of Canada that is taking on the growing supplement industry with just the one product to start. Like most new brands, Peak Performance's first product is a pre-workout; however, unlike most it is a pre-workout that doesn't have any stimulants.
Formula and benefits
The supplement that'll be dropping first from Peak Performance Labs is named Nuclear Pump, which of course, features ingredients to help enhance muscle pumps. The product's benefits don't actually end there as it also comes with compounds to support strength, performance, and mental focus.
Nuclear Pump includes the tried and true creatine monohydrate at the usual dose of 5g and a heavy 8g of pure citrulline. The pre-workout's other seven ingredients are norvaline, Vaso6, tyrosine, Nitrosigine, pink Himalayan salt, AlphaSize branded alpha-GPC, and 3g of GlycerPump glycerol.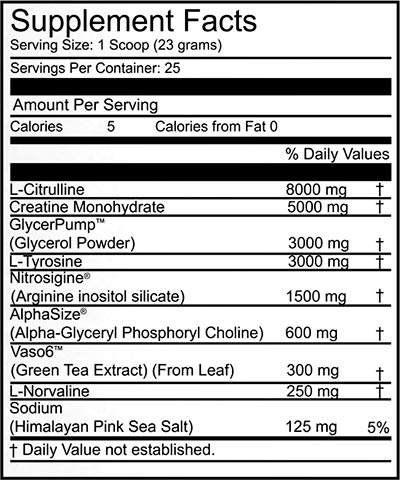 For its first supplement, Peak Performance Labs has done a pretty solid job with the formula behind its pre-workout Nuclear Pump. Its doses of citrulline and GlycerPump are truly impressive, as there aren't many pre-workouts with those pump ingredients at those amounts anywhere in the world, let alone Canada.
Where to buy
Peak Performance Labs has confirmed it does already have stock of its first ever supplement and will be making it available online through its website very soon. When the site is ready to go, you'll be able to find it at peakperformancelabs.ca, where Nuclear Pump will cost you $39.99 for a 25 serving tub.