Primeval Labs teases Pyretic Black which will not be stimulant free
Mar 25th, 2019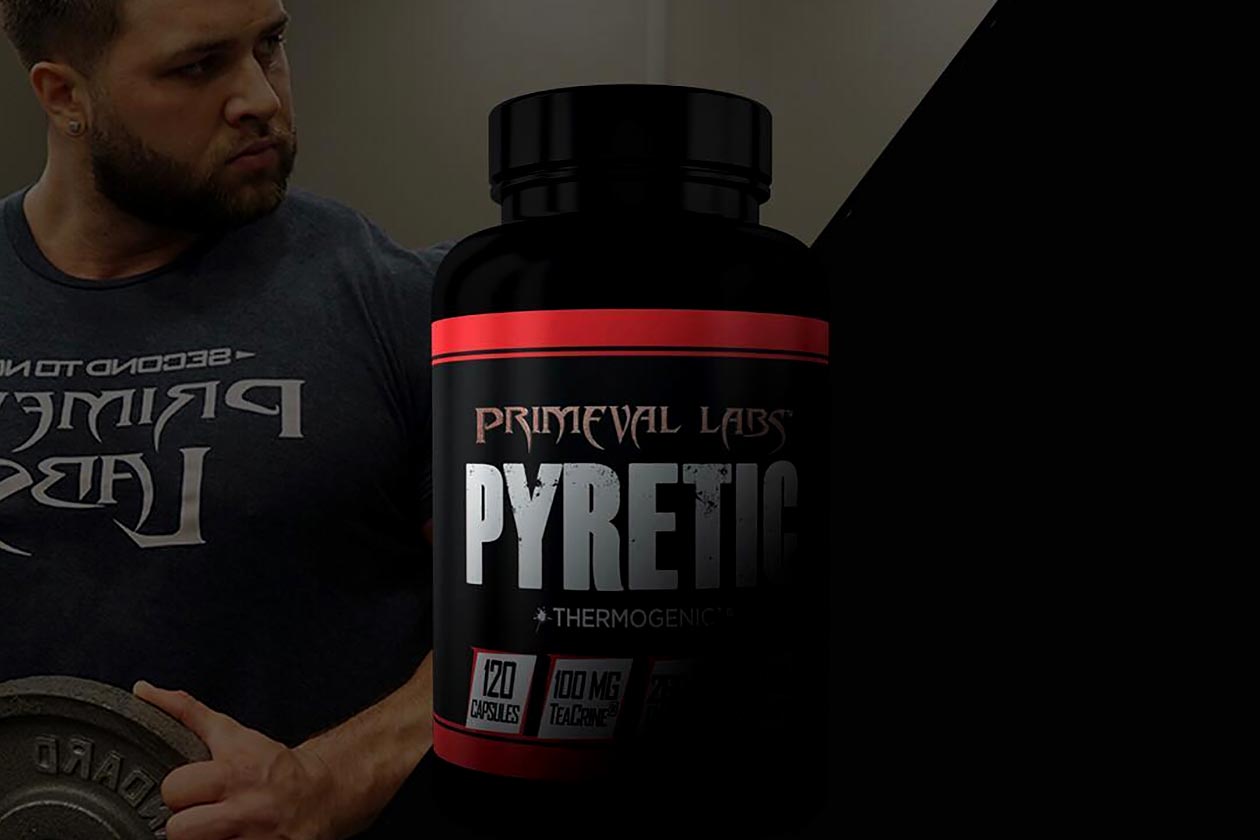 Ever since we got to try it out first hand a couple of years ago, Primeval Labs stimulant free Pyretic has been one of our go-to fat burning supplements. This week the brand has revealed that it is launching an all-new version of Pyretic for its Black Series, however, the new product will be a bit different from the original.
Primeval Labs upcoming Pyretic Black is a thermogenic formula that has had three of its main ingredients and doses confirmed. Those three features are TeaCrine at 100mg per serving along with 40mg of Paradoxine branded grains of paradise and a strong 260mg of caffeine.
It is the TeaCrine and caffeine that really sets the new Pyretic Black apart from the original, as it means the supplement will not be stimulant free. We do suspect there are more ingredients in the weight loss product outside of the three confirmed, especially since it appears to have a somewhat roomy two-capsule serving size.
More information on Primeval Labs' next new Black Series product will be available soon along with the actual release of the fat burning supplement.