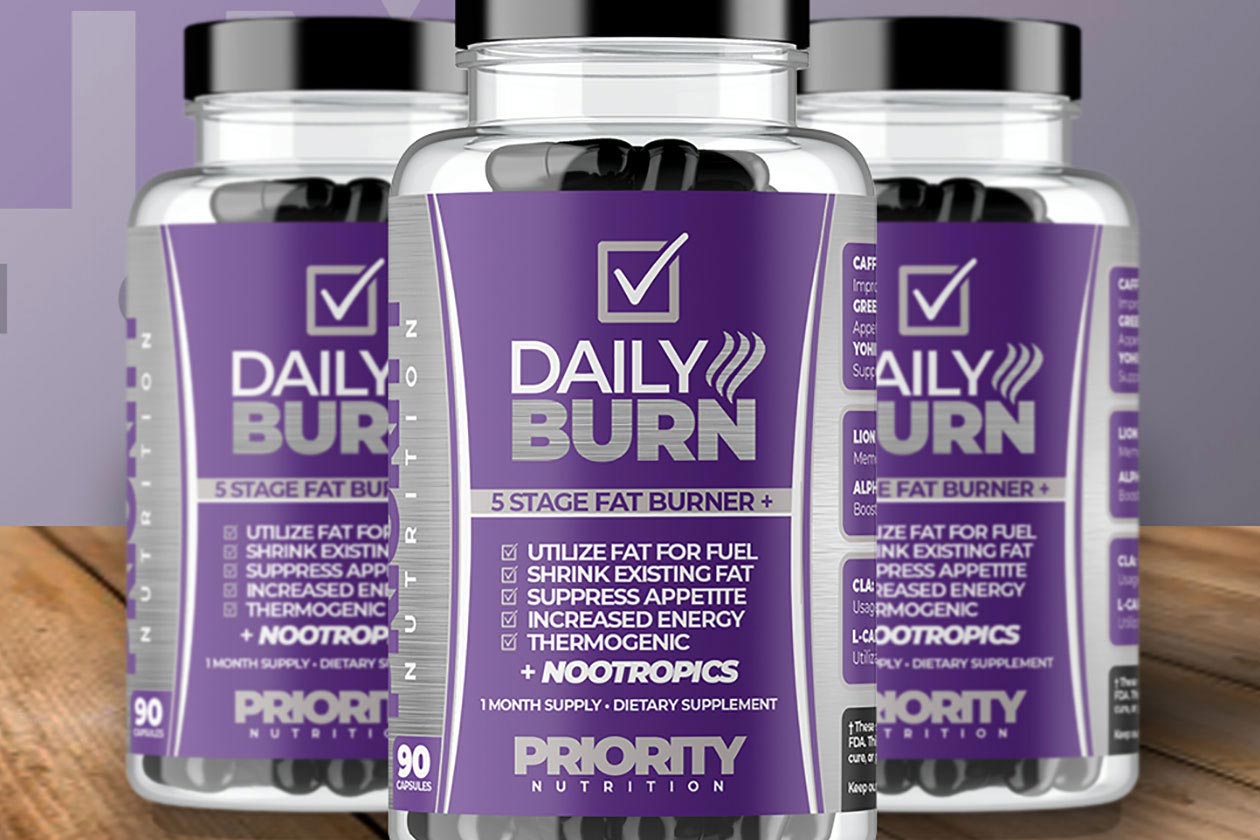 Priority Nutrition is an up and coming supplement company that plans on launching an impressive five entirely new products throughout 2019. To kick everything off the brand has shared a preview of the first of those five, giving us the first look at the weight loss competitor Daily Burn.
The upcoming Daily Burn from Priority Nutrition is actually a relatively unique fat burner in that it has a little something different about it. While the brand has only shared a preview of Daily Burn, it's enough to confirm what kind of experience we're in for with the product, which is primarily for weight loss.
Priority Nutrition's Daily Burn features ingredients for increased energy, enhanced thermogenesis, appetite suppression, and metabolism. Where the supplement gets a little unique is that it also features nootropics to help improve mental focus, which isn't something you see that often in fat burners.
We don't yet know what any of the actual ingredients are in Priority Nutrition's Daily Burn, although we're not going to be waiting too long to find out. The brand plans on sharing the rest of the supplement's details later this week, so be sure to stay tuned if you're interested in the hybrid formula.