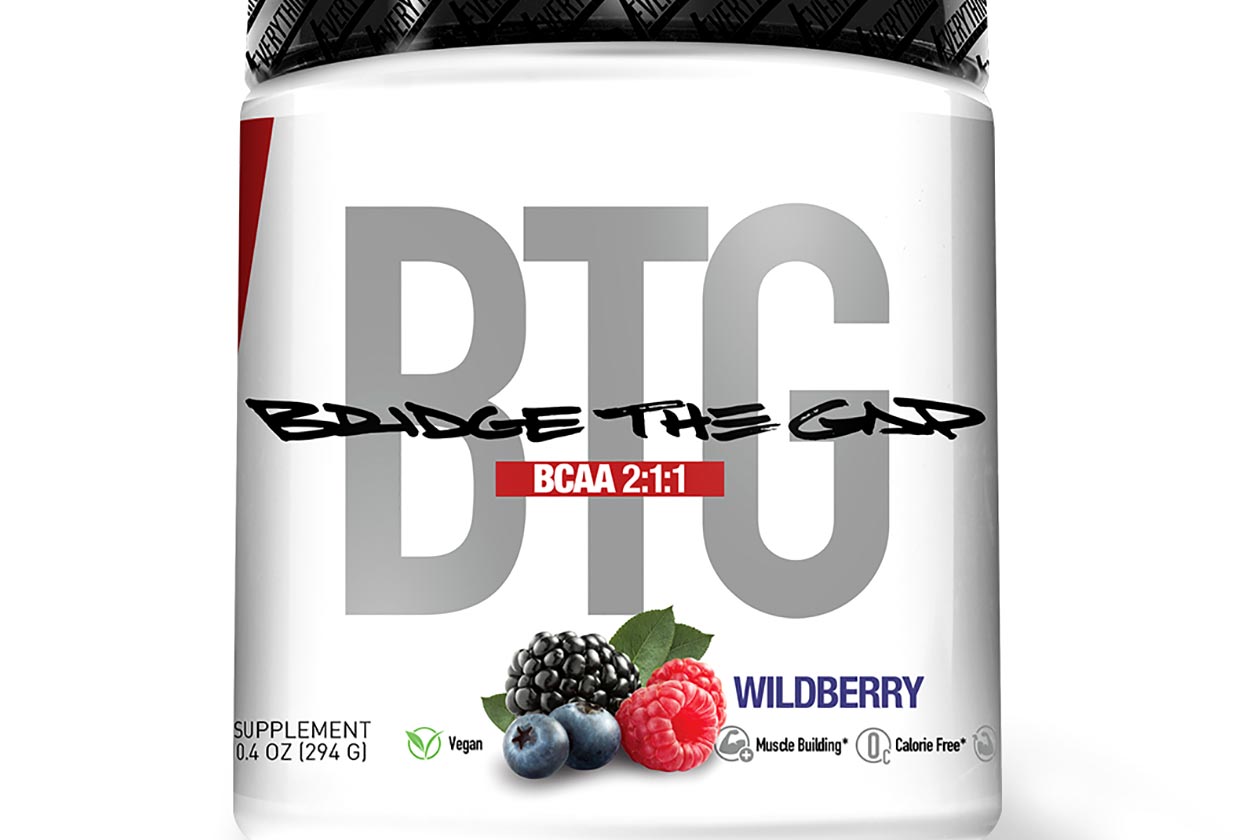 Run Everything Labs has relaunched its original amino acid supplement Bridge The Gap or more simply BTG, with a revamped combination of ingredients. BTG was first released back in 2015 with a mix of vitamins, minerals, HICA, and a typical 5g dose of BCAAs at a 2:1:1 ratio.
The updated BTG that Run Everything Labs has introduced this week still features that original 5g of BCAAs alongside a 1.5g blend of the other six EAAs. The new addition to BTG turns it into a full spectrum EAA formula, which is something we've seen a lot of big brands do over the past year.
Like with all new supplements from Run Everything Labs, the first place you can go to get your hands on the revamped BTG is runeverythinglabs.com. It is now in stock over there at $34.99 for a full-size 30 serving tub with just the one flavor to choose from at the moment in Wildberry.