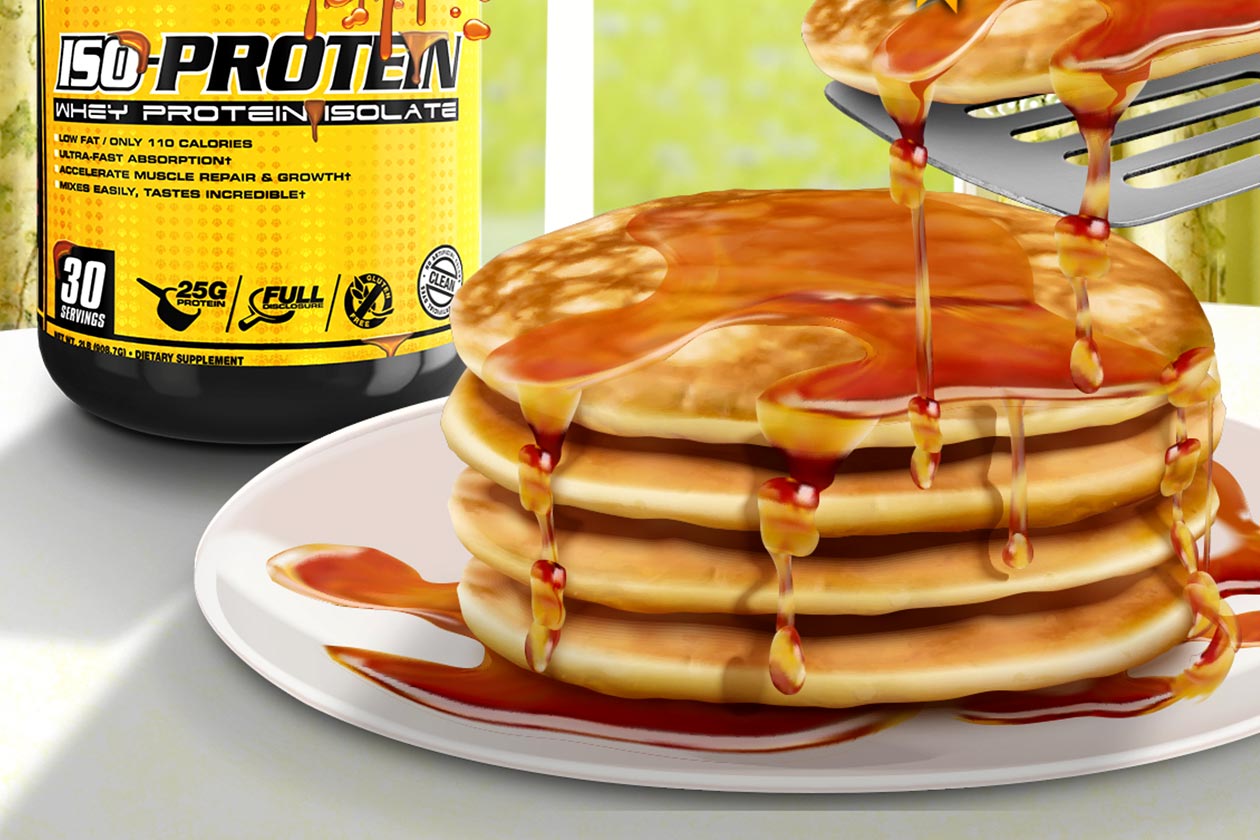 MAN Sports has officially launched its highly-anticipated Pancakes 'N Syrup flavor for is Protein Wars winning protein powder, ISO-Protein. The product was initially unveiled back near the end of January, and is now finally available but only for a limited time and in a limited amount.
As per usual, the first and only place you can currently get MAN Sports delicious sounding Pancakes 'N Syrup ISO-Protein is its own online store over at mansports.com. The brand has put together three separate deals for the launch, two of which involve substantial discount and freebies.
The choices for purchasing the Pancakes 'N Syrup ISO-Protein include one tub for $54.99, two tubs for $99.98 with a free metal shaker, and six tubs for $39.99 each plus a free shaker, funnel, and shipping. The offers are only available at mansports.com and as mentioned, only for a limited time.