Alpha Lion unveils its Gains Candy family of TeaCrine, Dynamine and S7
Apr 17th, 2019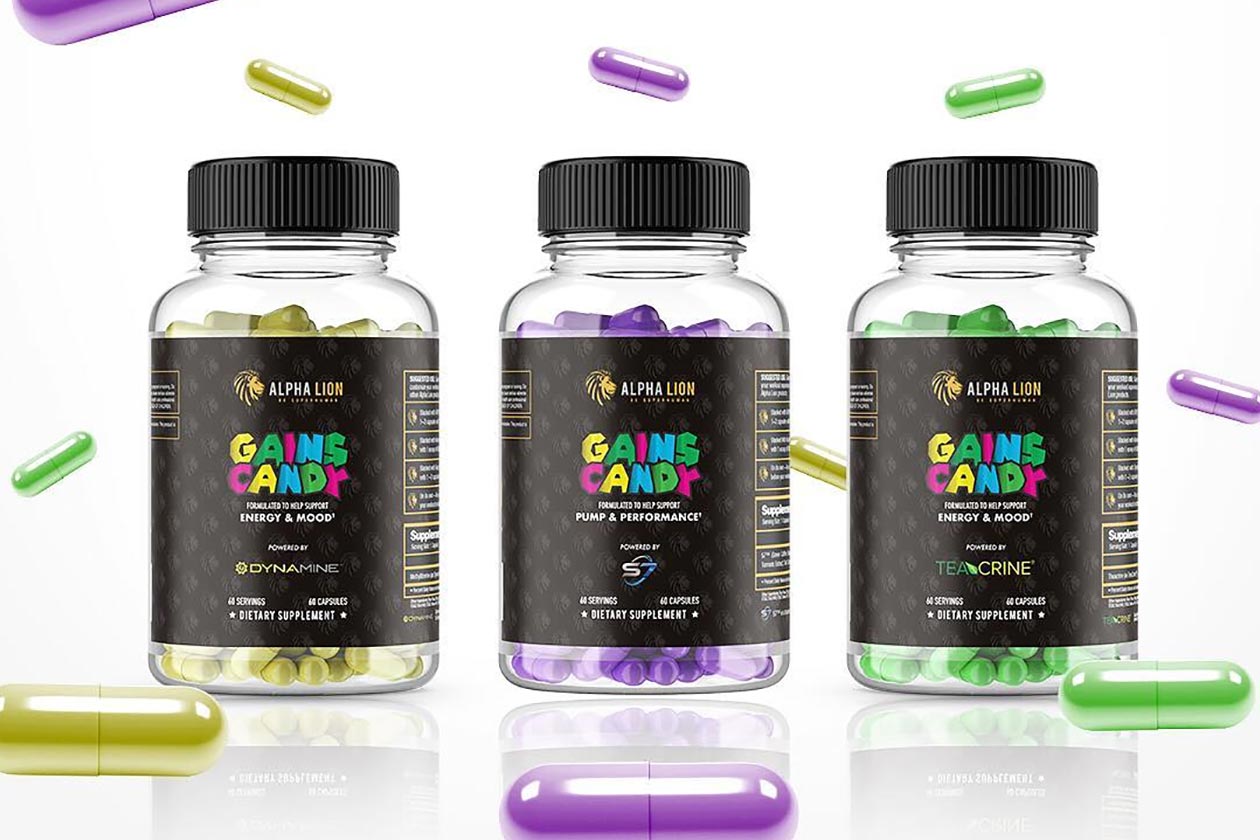 This coming Friday Alpha Lion is launching an all-new line of supplements called the Gains Candy Series, which is a bit of a straightforward collection. To start, the brand's new family of products will be made up of only three different supplements, each designed around the one main feature.
The upcoming Alpha Lion Gains Candy Series products are Dynamine, TeaCrine, and S7. Each of the items contains its title ingredient at the same consistent dose of 50mg per capsule, with a total of 60 capsules squeezed into each bottle. The supplements also come with 25mg of AstraGin to improve absorption.
As mentioned, Alpha Lion plans on releasing all three of its Gains Candy Series products Dynamine, TeaCrine, and S7, this coming Friday through its online store. The website to go to will be alphalion.com, where the rather basic supplements will be available for the same price of $27.95 a bottle.