Alpha Lion adds, removes and increases ingredients for Komodo Pump V2
Apr 9th, 2019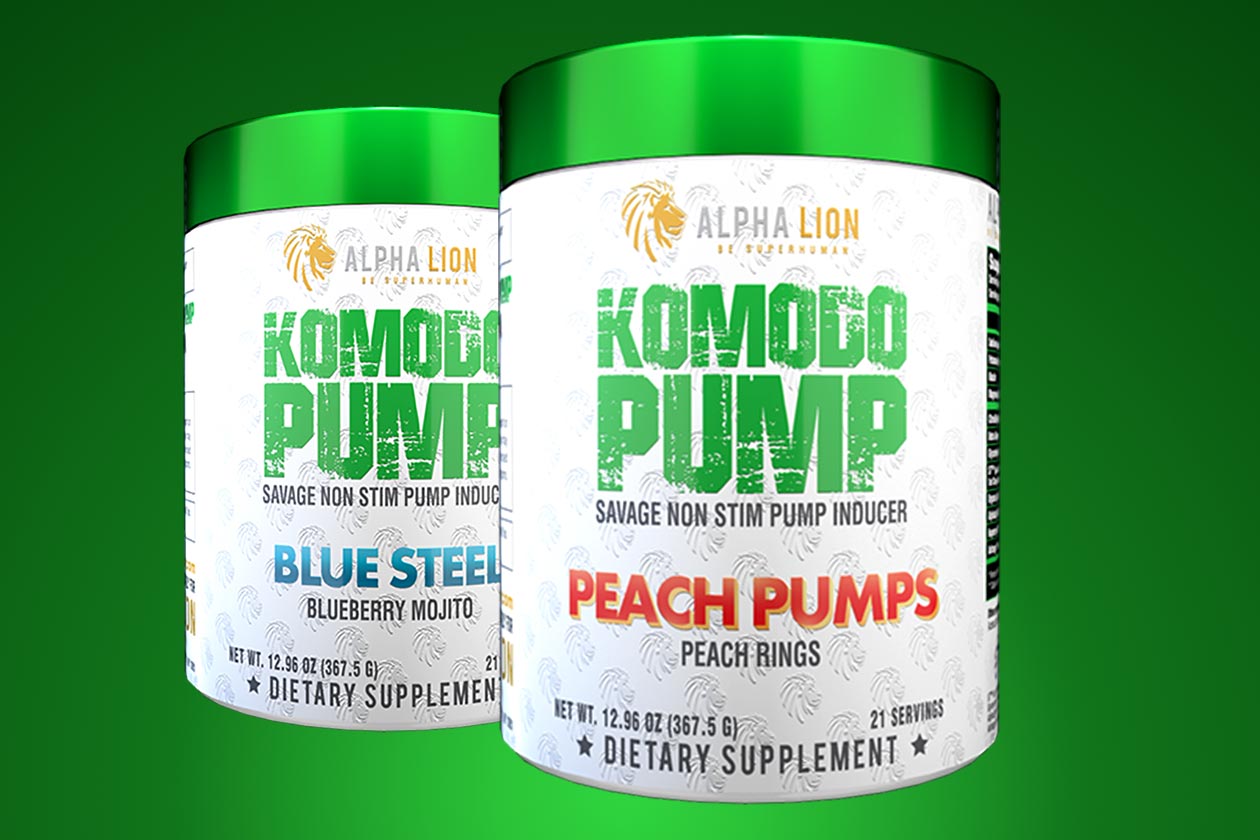 Alpha Lion has updated its pump enhancing pre-workout supplement Komodo Pump with a handful of changes to its formula. The revamped product is designed to deliver an even better pump during your workout compared to the previous version, and it still features a fully transparent label.
When it comes to the formula behind Alpha Lion's Komodo Pump V2, it has had ingredients removed, some new ones added, and a previous feature increased. The added components are 3g of GlycerPump glycerol, 150mg of the new S7 blend, and 50mg of AstraGin to enhance absorption of everything.
As for the removed and increased ingredients, Komodo Pump V2 no longer comes with norvaline or Vaso6, and now has 33% more citrulline malate at 8g per serving. Outside of the formula, Alpha Lion has also lowered the number of servings you get per tub to 21, but dropped its price as well from $49 to $43.
According to Alpha Lion, its new and improved pump pre-workout Komodo Pump V2 is due to be available directly from its own online store sometime tomorrow. As mentioned it'll be priced at $43 for a full 21 serving tub and have two tastes to choose from in Blue Steel and Peach Pumps.