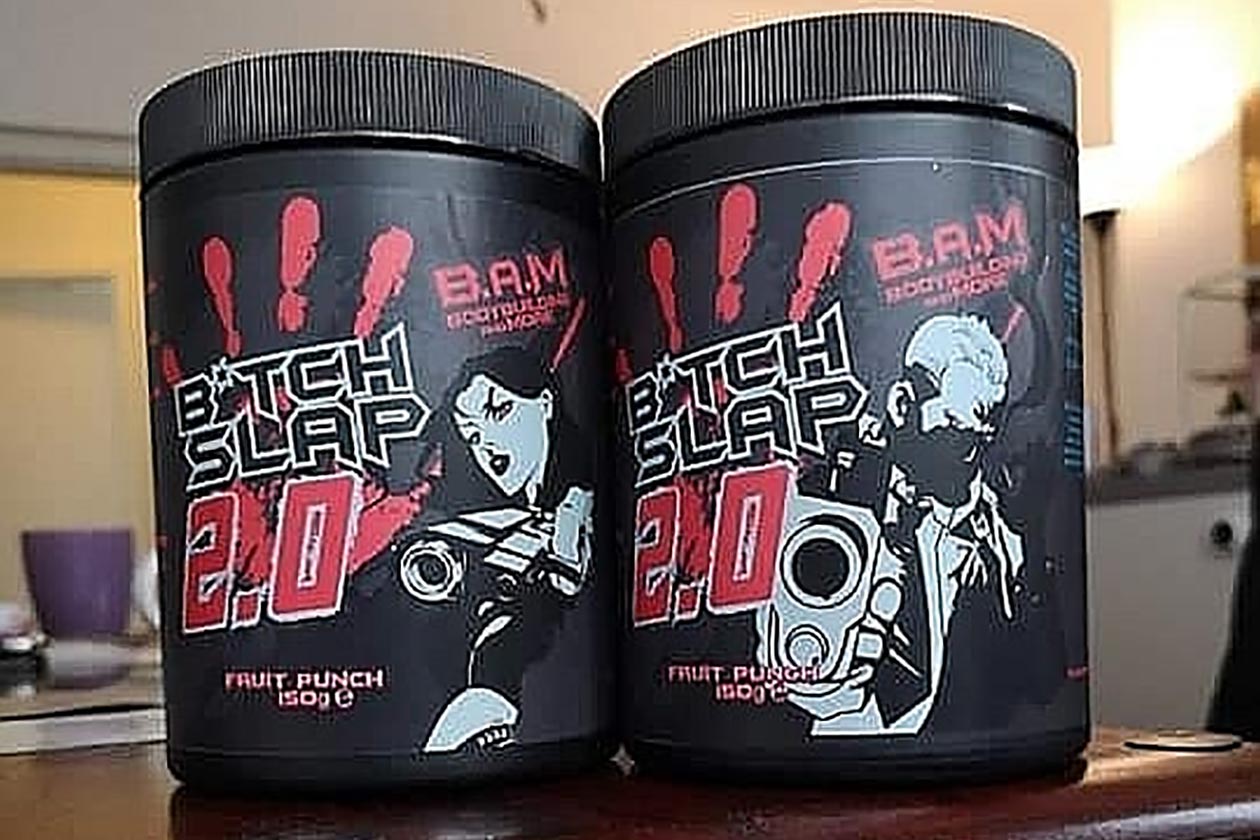 The hardcore European company BAM Supplements has announced a new version of its original pre-workout formula uniquely named B*tch Slap. We first came across the brand a couple of years ago when it only had three supplements available with B*tch Slap, Pump Dat B*tch, and Shredded B*tch.
For now, BAM Supplements hasn't revealed too much about its sequel pre-workout including that it is mostly named the same thing with B*tch Slap 2.0. The brand has said it's improved the product by adding in new blends for muscle pumps and mental focus to help take your training "to a whole new level".
BAM Supplements is planning on officially introducing and completely unveiling B*tch Slap 2.0 in just two days' time on the first day of this year's FIBO Expo.