BCAA Resurgence spin-off features an extra blend for energy and focus
Apr 15th, 2019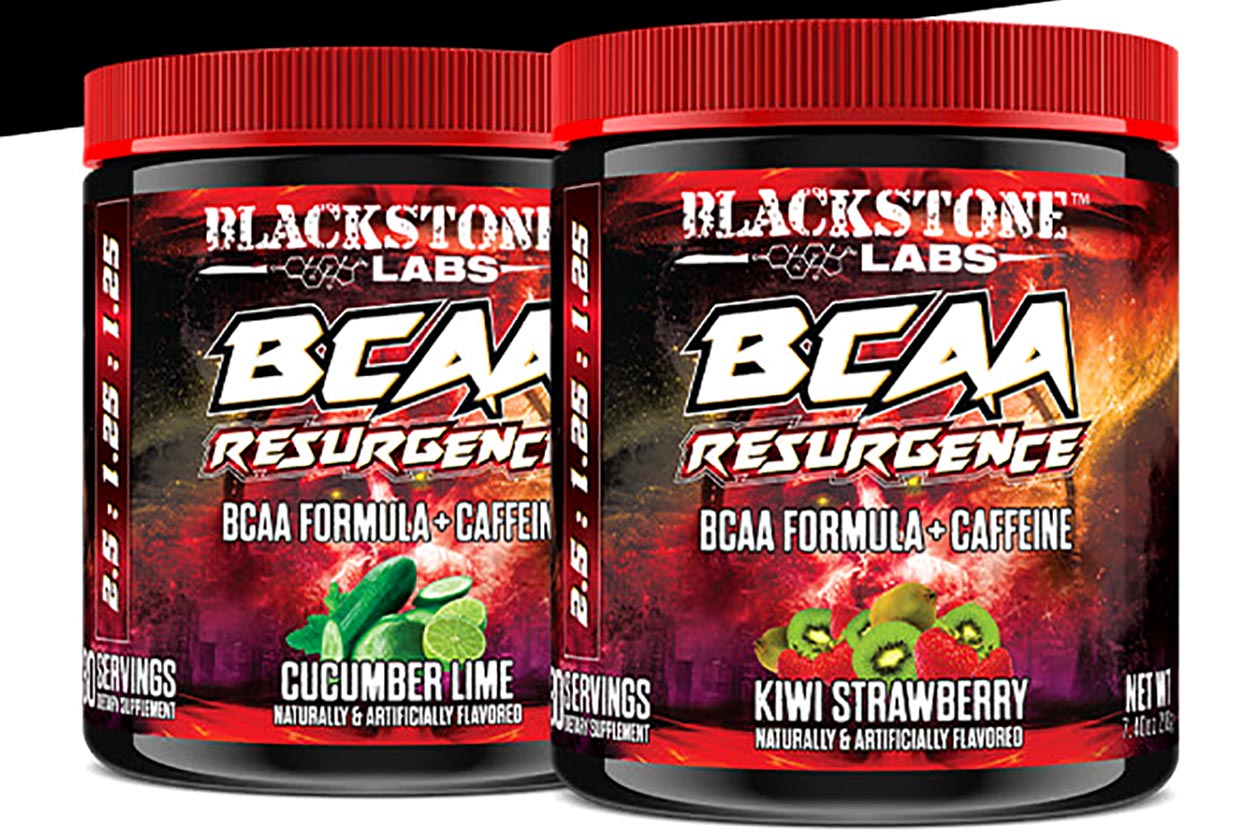 BCAA Resurgence is an amino acid supplement from Blackstone Labs that is infused with a few nootropic ingredients to also help with mental focus. The brand has now launched a spin-off of BCAA Resurgence that goes by the same name; however, it features a slightly different formula.
Blackstone Labs' all-new BCAA Resurgence, or more appropriately BCAA Resurgence Energy, comes with amino acids just like the original in the form of 5g of BCAAs. Where the product gets a little bit different is that instead of being infused with focus ingredients it has an energy and focus blend.
Alongside BCAA Resurgence Energy's BCAAs, Blackstone Labs has thrown in a 450mg non-transparent blend of tyrosine, caffeine, and huperzine A. The main goal of the supplement is to add a bit of energy to the BCAA Resurgence experience as well as enhance recovery and increase endurance.
As per usual, the first place you can get your hands on the latest from Blackstone Labs is its online store over at blackstonelabs.com. The product carries the same price as the original at $39.99 for the same amount of 30 servings with two tastes to choose from in Cucumber Lime and Kiwi Strawberry.