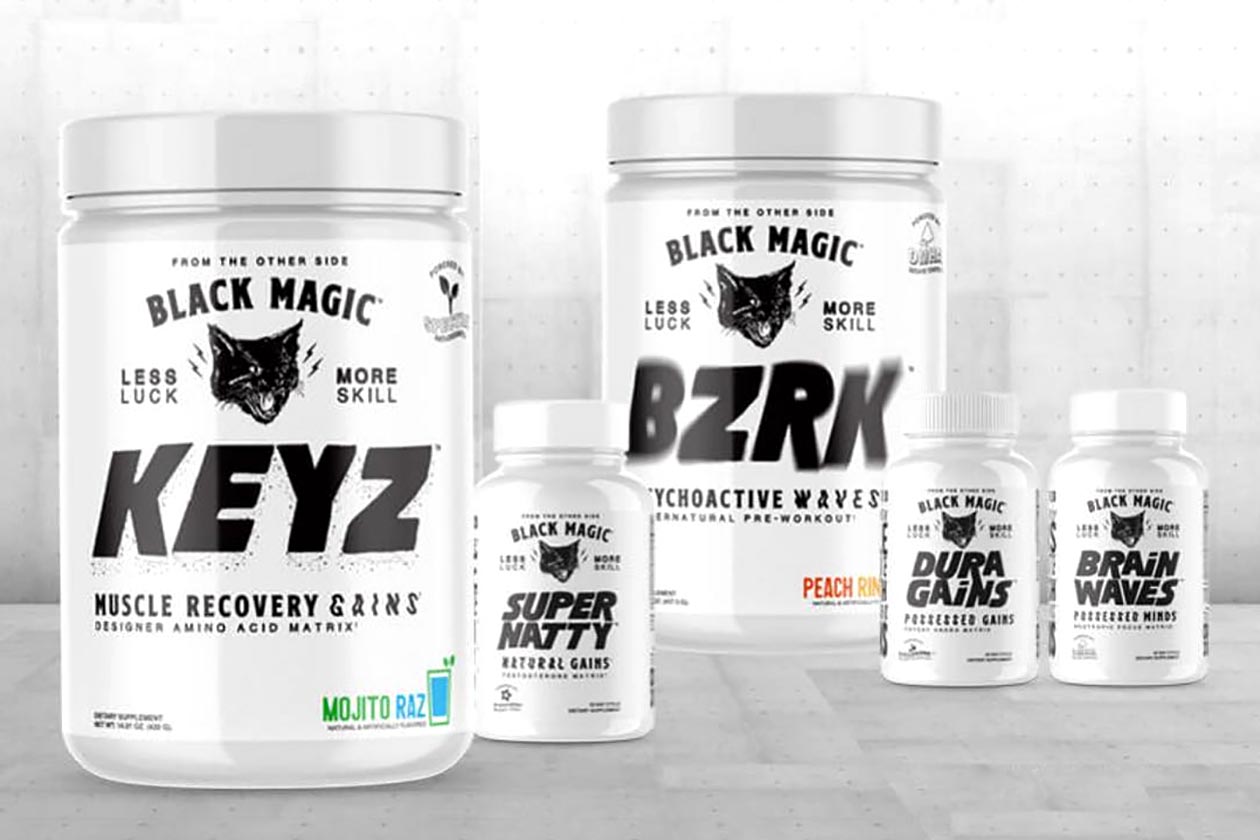 The up and coming supplement brand Black Magic Supply has just landed down under in Australia and is now available through the major retail chain, the Nutrition Warehouse. The country has been treated to four different products, although in mixed with all of those are some exclusive items.
The Black Magic Supply supplements available in Australia are its original pre-workout BZRK, the amino Keyz, Bain Waves, and the all-new Magic Eraser. The thermogenic formula Magic Eraser is actually exclusive to the Nutrition Warehouse, which makes sense as it doesn't appear to be available anywhere in the US.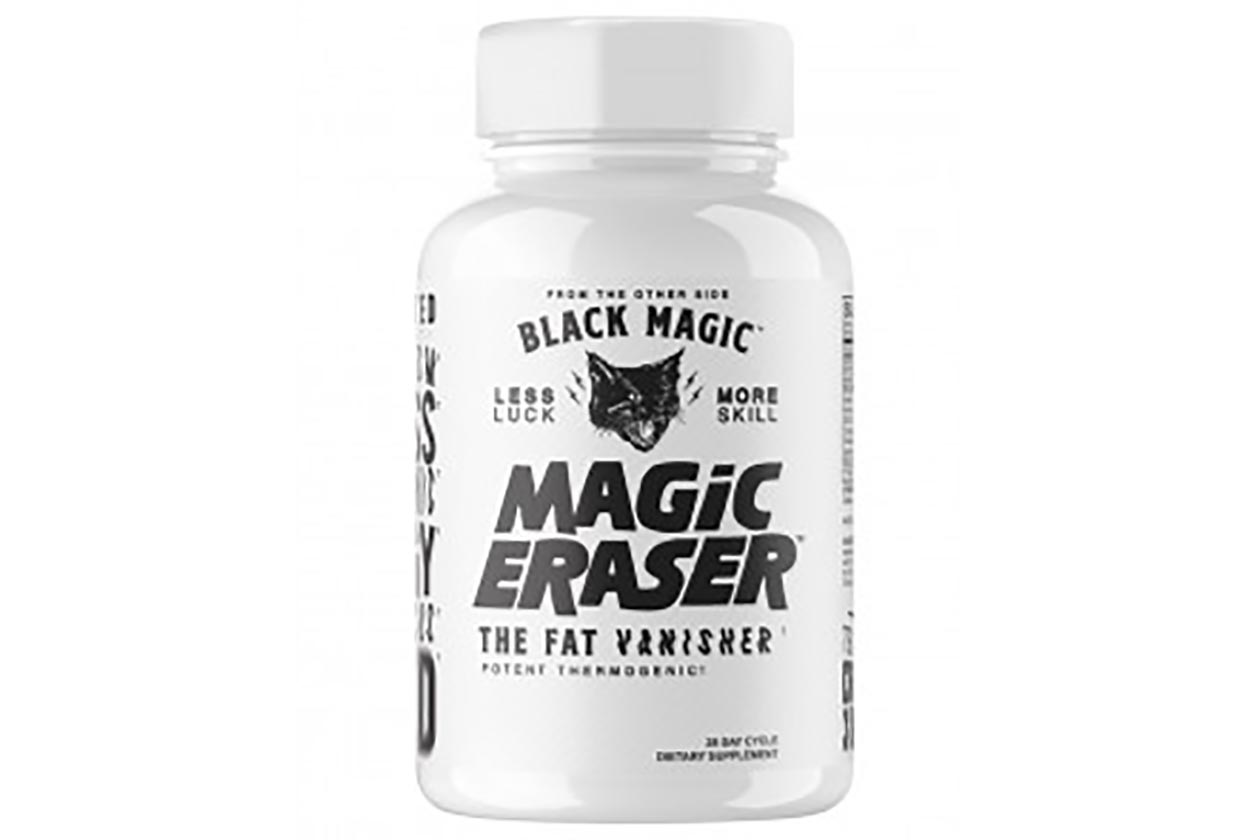 Black Magic Supply has designed Magic Eraser to increase energy, enhance thermogenesis, ramp up metabolism, and support overall weight loss. You can see all of the ingredients the brand has included to achieve that in the label below with a non-transparent blend featuring the likes of caffeine, green coffee bean, LeanGBB, and carnitine.
The exclusives for Nutrition Warehouse don't actually stop at Magic Eraser, as its lineup of Keyz flavors is unique to Australia as well. Black Magic Supply has put together a total of three options you won't find anywhere else for the EAA with Tigers Blood, Candy Biss, Jolly Pop.
Lastly, it is worth mentioning that Black Magic Supply's pre-workout BZRK has also been changed slightly for the Australian market. The supplement has dropped its 2.5g of betaine anhydrous and the stimulant 2-aminoisoheptane better known as DMHA, although it has added in the stim isopropylnorsynephrine.
You can check out and purchase anything from Black Magic Supply's line of supplements now available in Australia through the Nutrition Warehouse's website. The prices on everything is $79.95 (57.18 USD) each for Magic Eraser and Brain Waves, $69.95 (50.03 USD) for BZRK, and $59.95 (42.88 USD) for Keyz.