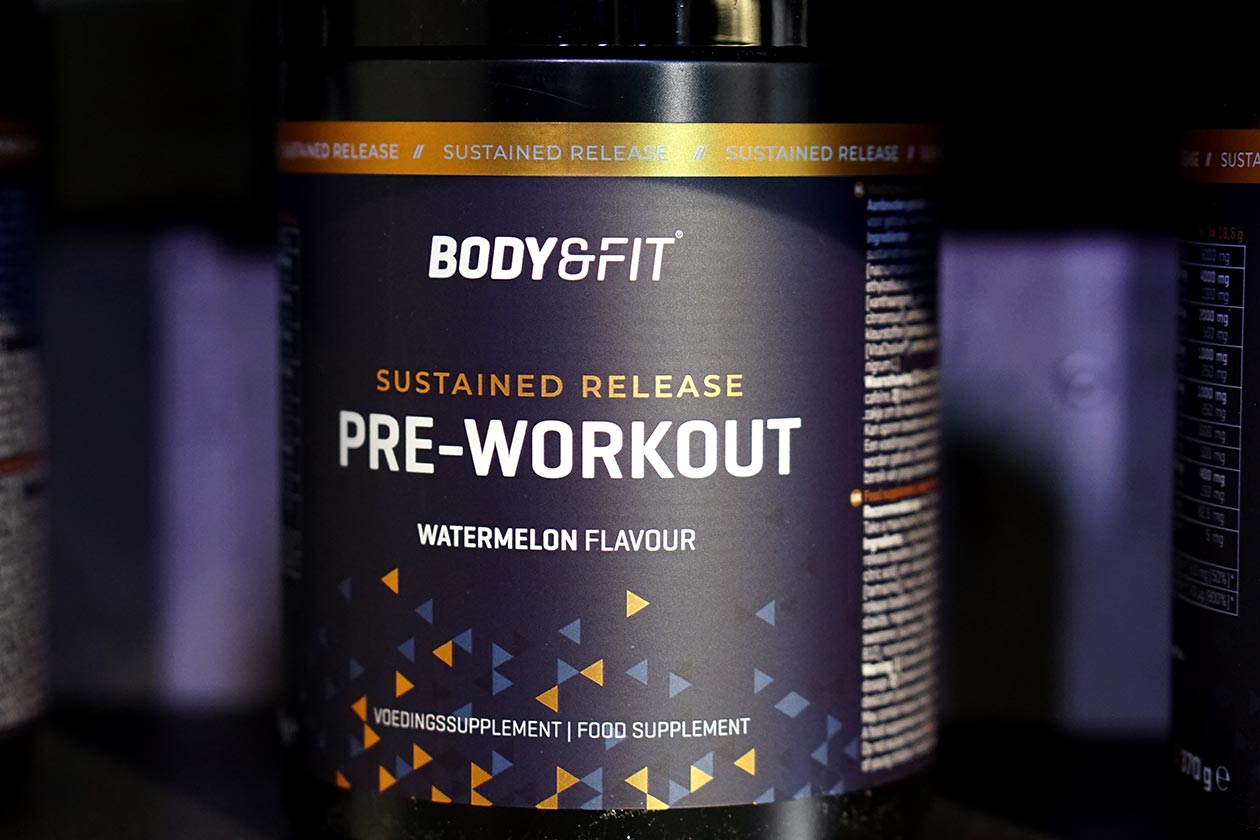 Body & Fit is a major supplement company out of the Netherlands that has officially launched an all-new pre-workout at FIBO this weekend in Germany. The product is named Sustained Release Pre-Workout which is precisely that; a pre-workout that sustainably releases benefits over a period of time.
The formula behind Body & Fit's all-new Sustained Release Pre-Workout is fully transparent and brings together a mix of reliable ingredients. Packed into a maximum serving of the supplement is a strong 6g of pure citrulline for pumps, 3g of beta-alanine for performance, 82.5mg of Vitacholine, and half a gram of n-acetylcysteine.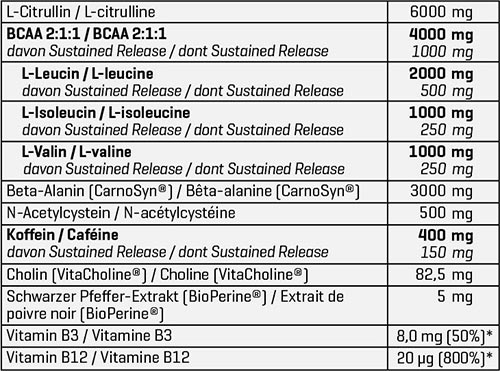 The sustained side of Body & Fit's Sustained Release Pre-Workout comes in its other two features with 4g of BCAAs and 400mg of caffeine for increased energy. Of that 4g of BCAAs, a gram is sustained release, and of that 400mg of caffeine, 150mg is sustained release.
Body & Fit's new pre-workout uses unique Spheratrix sustained release beadlets to deliver the fractions of its BCAAs and caffeine over time. The supplement has three traditional tastes to choose from with Fruit Punch, Watermelon, and Lemon Lime, which are all now available for purchase from the brand's website.