BPI Sports has created and released a spin-off of its relatively basic weight loss supporting supplement CLA + Carnitine called CLA + Carnitine Shredded. The product is essentially a more advanced version of the original that carries over all of the regular CLA + Carnitine's features combined with a few new ones.
The spin-off supplement is now available exclusively through the major retailer GNC with the same total of 50 servings like the original, but at a price that's $5 higher. When it comes to ingredients, BPI Sports CLA + Carnitine Shredded still, of course, features CLA and carnitine to help reduce body fat and promote lean muscle.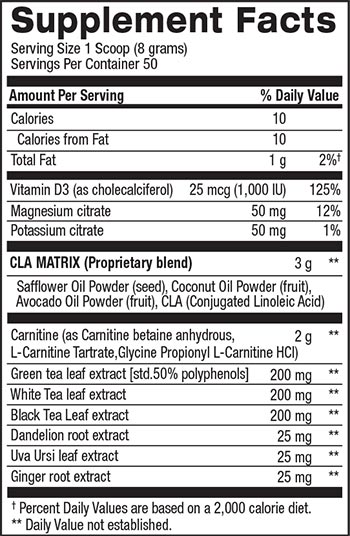 While the product does have CLA and carnitine like the regular version, they've sort of been amped up for the Shredded spin-off. Instead of packing 2.5g of CLA per serving you get 3g in CLA + Carnitine Shredded, and instead of 2g of regular carnitine, it has a 2g blend of three different forms of the ingredient.
To give the supplement an even bigger point of difference, BPI Sports has also thrown in 200mg each of green, white and black tea, as well as 25mg of uva ursi and dandelion extract for water balance. CLA + Carnitine currently comes in two flavor options with Tropical Mango and a traditional Fruit Punch.