Chemix King Of Pumps will have a new ingredient by the Guerrilla Chemist
Apr 25th, 2019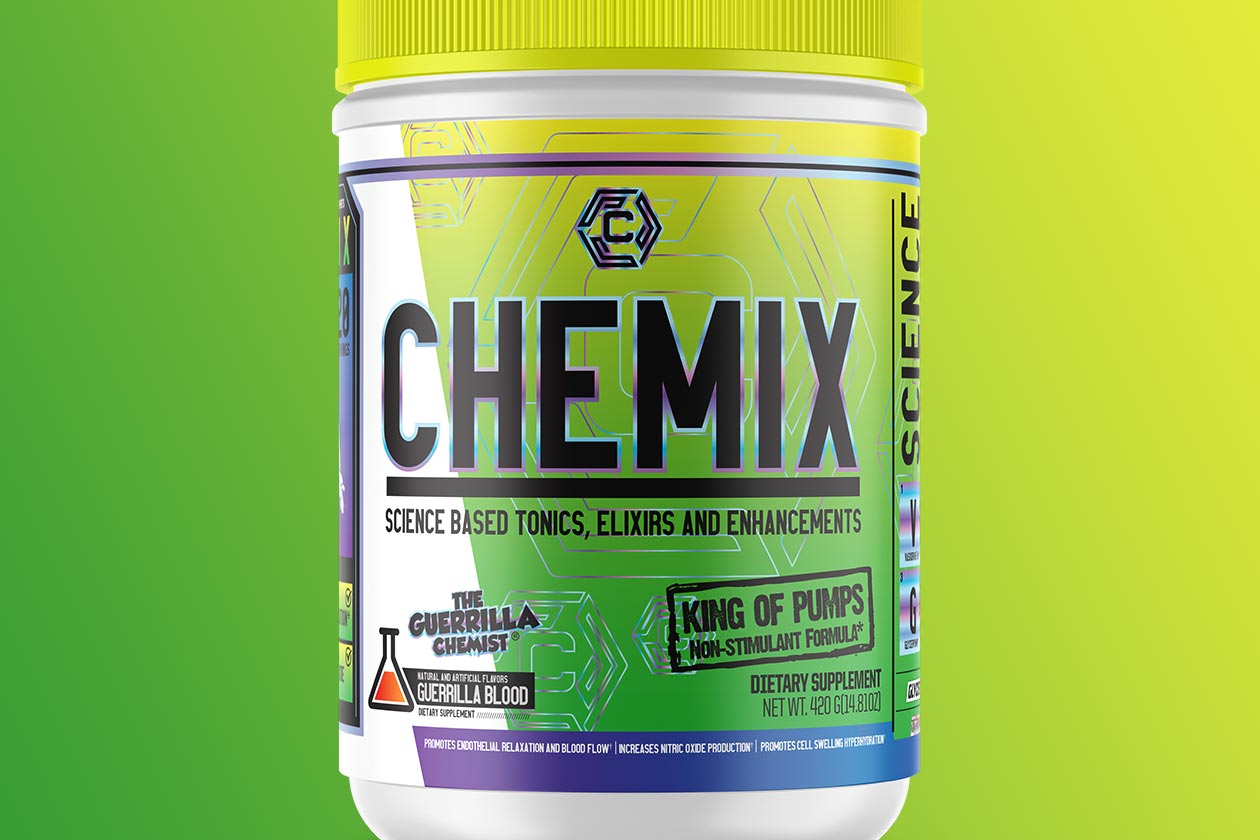 The Guerrilla Chemist has shared the first look at his upcoming pump enhancing pre-workout from his own Chemix brand of supplements. The product is named King Of Pumps and not too surprisingly, it looks like the supplement is going to feature a loaded combination of ingredients based on what's been revealed today.
Chemix has confirmed King Of Pumps will have a hefty 420g tub weight, which would give it an impressive 21g serving size if it has the same amount of servings as the brand's pre-workout. Along with the tub weight and suspected serving size, Chemix has also revealed a handful of the product's main ingredients.
While we don't know what any of their doses are going to be, Chemix King Of Pumps will contain GlycerPump branded glycerol, VasoDrive-AP, and the still very new S7 pump blend. Also in the mix will be an entirely new trademarked ingredient called Endo-Pump, which is from the Guerrilla Chemist himself.
From what we know, those four confirmed features will be included in Chemix King Of Pumps alongside a few others that have yet to be named as well as absolutely no stimulants. We're not sure when the Guerrilla Chemist plans on launching his third supplement, although it certainly sounds like a contender for our top five pump list.