Chemix King Of Pumps packs a promising formula to boost muscle pumps
Apr 26th, 2019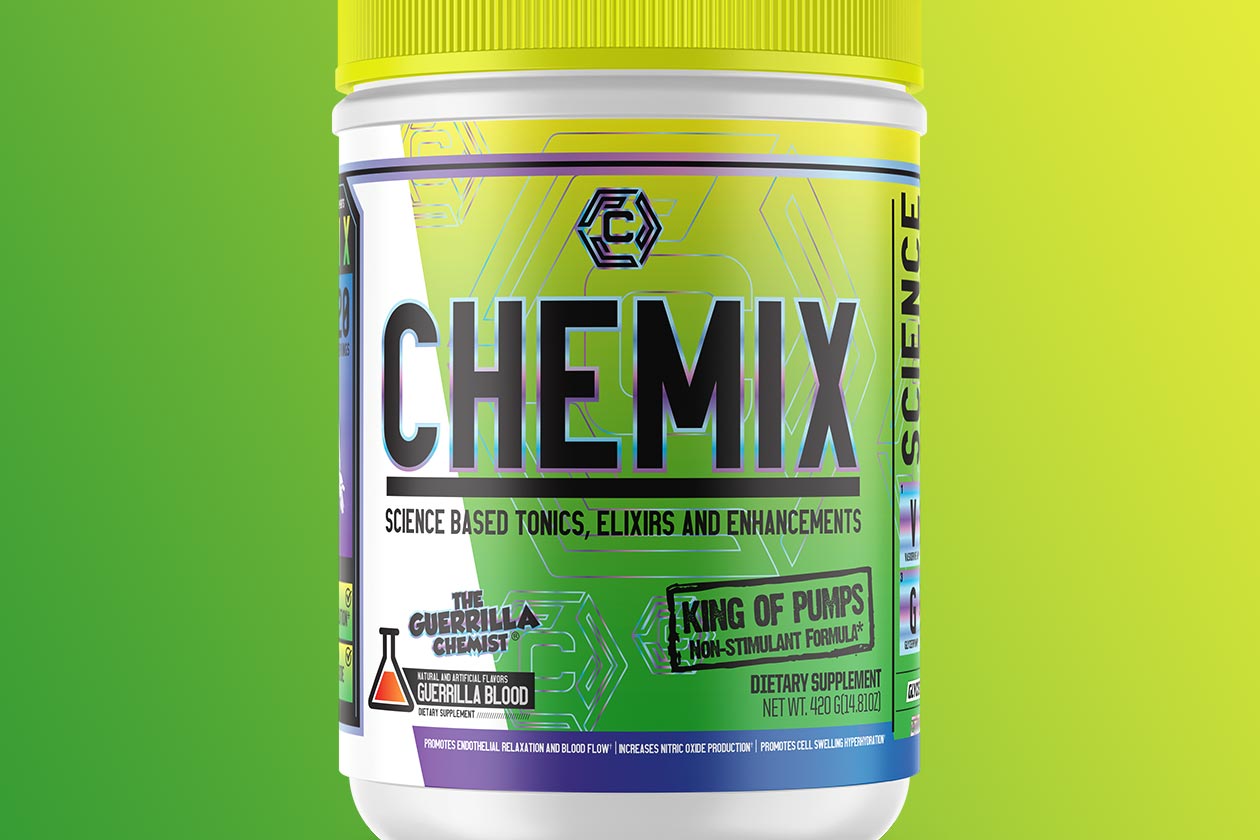 King Of Pumps is the upcoming stimulant free, pump pre-workout from the Guerrilla Chemist's supplement brand, Chemix. The product is now available for pre-order from the retailer NutriFit at a price of $54.99 for a full 20 serving tub, with King Of Pumps pre-orders currently expected to ship in roughly two weeks.
Alongside the pre-order of Chemix King Of Pumps, the formula behind the pump pre-workout has been revealed, and it looks like it's going to be an interesting supplement. As per its name, King Of Pumps is designed to enhance muscle pumps while you workout by promoting cell swelling, blood flow, and nitric oxide production.
Formula
The Guerrilla Chemist has squeezed a total of seven main features into his Chemix King Of Pumps, all of which are dosed fairly heavily. Some of the more common pump ingredients in the product include pure citrulline at 6g per serving, 3g of GlycerPump branded glycerol, and an impressive 5g of betaine anhydrous.
Alongside those three is the still relatively new S7 blend at 100mg per serving, 254mg of VasoDrive-AP, and 250mg of an ingredient more common in GDAs with gymnema sylvestre. The final feature in the Guerrilla Chemist's King Of Pumps is his very own trademarked ingredient which is called Endo-Pump.
Chemix has included the all-new Endo-Pump in its pump pre-workout at a dose of 800mg. As for what Endo-Pump actually is, on the label it is listed as a blend of three ingredients with pomegranate written as punica granatum, epicatechin, and icariin, although on the King Of Pumps label it goes by its lengthier chemical name.
Flavors
The Guerrilla Chemist's promising new pump pre-workout has been put together with two tastes to choose from, both of which are different from either of its stimulant pre-workout's flavors. The two options for the supplement are Orange Sherbet and the slightly more mysterious Guerrilla Blood.