GCode keeps it simple and transparent for its real food formula Feast
Apr 2nd, 2019
Feast is an all-new supplement from GCode Nutrition that is quite a bit different from its other two products, the amino Rise and pre-workout Vice. The brand's latest supplement is a nutrient dense meal formula that is made with only real food ingredients and features a fully transparent label which isn't that common with meal products.
GCode Nutrition Feast essentially brings together a mixture of common foods including 21.5g of whey isolate and 1.1g of egg whites yielding 21g of protein per serving. On the carbohydrate and fat side of things, the supplement provides 9g of carbs and 4g of fat per serving with whole oat flour and MCTs being the primary sources behind those.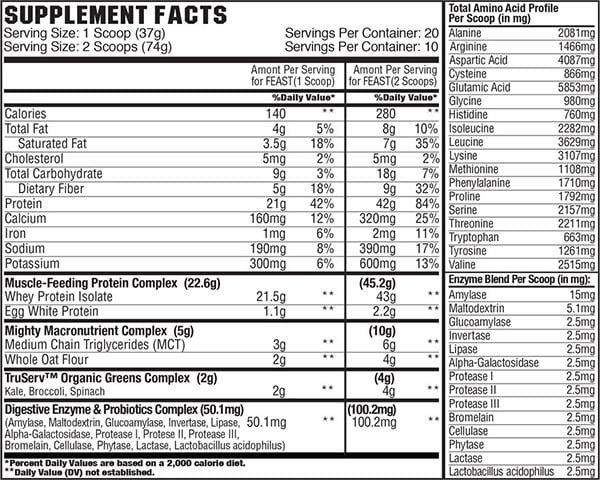 To go with all of those nutrients, GCode Nutrition has packed in a handful of extra features such as a full serving of greens from a 2g blend of kale, broccoli, and spinach. The brand has also squeezed in a 50mg digestive enzyme and probiotic blend featuring ingredients like amylase, lipase, protease, and bromelain.
GCode Nutrition's all-new real food formula Feast is now available to order from the brand's online store at gcodenutrition.com in the one Mighty Chocolate Milk flavor for $49.99. It comes with a total of 20 servings per tub, although you will, of course, get fewer servings out of it if you double or triple scoop for bigger macros.