Goku Gains gets reformulated for 2019 and goes fully transparent
Apr 10th, 2019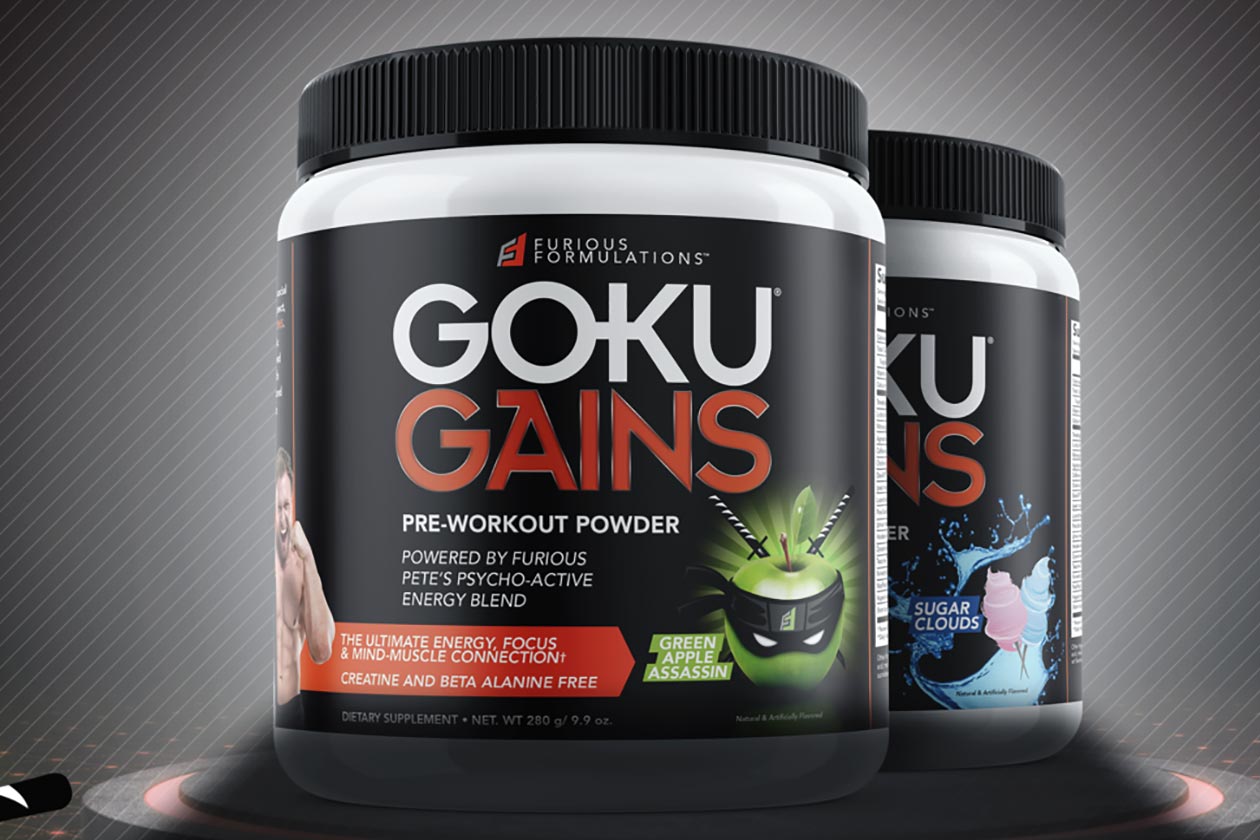 For 2019, Furious Pete has revamped one of his earlier supplements for his brand Furious Formulations with the pre-workout Goku Gains. The original version delivered quite a strong and reasonably well-rounded performance, with the reformulated Goku Gains looking to provide a similar kind of experience.
A lot of the ingredients and doses are mostly the same for Furious Formulations' new edition of Goku Gains, although it no longer has any proprietary blends, so it lists the exact dose of everything. There are some new features added to the formula, as well as some that have been removed including the hard hitting stimulant DMHA.
The ingredients Furious Formulations has included in the new Goku Gains for better strength, performance, and muscle pumps are 2g of pure citrulline, 2.5g of betaine, 100mg of pine bark, 150mg of elevATP, and half a gram each of agmatine and the branded Nitrosigine.
You then have all of the pre-workouts features for energy and focus with 350mg of the classic caffeine, 300mg of choline bitartrate, 10mg of noopept, 50mg of hordenine, and 25mg of n-methyltyramine. Also in the mix is the stimulant pair from Compound Solutions with TeaCrine and Dynamine dosed at 25mg and 50mg respectively.
Furious Formulations' all-new Goku Gains is now in stock and available from its website, although unlike its predecessor, at the moment it has just two tastes to choose from. Those two flavors are Green Apple Assassin and Sugar Clouds, with the other options on the site listed as having the original DMHA formula.