A couple of years ago we saw Got7 Nutrition really dominate the major European FIBO Expo with a mountain of new and amazing products. This year the German functional food company is back with another four entirely new products for FIBO visitors, each of which is quite different from the other.
First is Got7 Nutrition's no added sugar 50% protein bar, I Am Tasty. It is a super high protein snack with the biggest amount of protein we've seen in a bar at 31g primarily from milk protein, along with16g of carbohydrates, less than 2g of sugar, 6.3g of fat, and 220 calories. The product also surprisingly isn't short on flavor delivering a solid white chocolate taste with a reasonably soft and easy to eat consistency.
Next up is Got7 Nutrition's pork rinds snack Porkinos, providing a strong total of 48g of protein in an entire 75g bag. The product's other macros are not too bad either with the carbohydrates at only 3.3g per bag, fat at 21.9g, and a calorie count of 402. Porkinos comes in just the one Jalapeño flavor that certainly delivers its title taste but at a fairly mild level of spiciness.
Of all of the products Got7 Nutrition has debuted at FIBO this week, the Peanut Butter is the only one with a variety of options. The product is relatively straightforward, being a spreadable butter made with peanuts. As mentioned, it does have a few variants to choose from with the traditional options Chunky and Smooth, as well as a Chunky Cinnamon.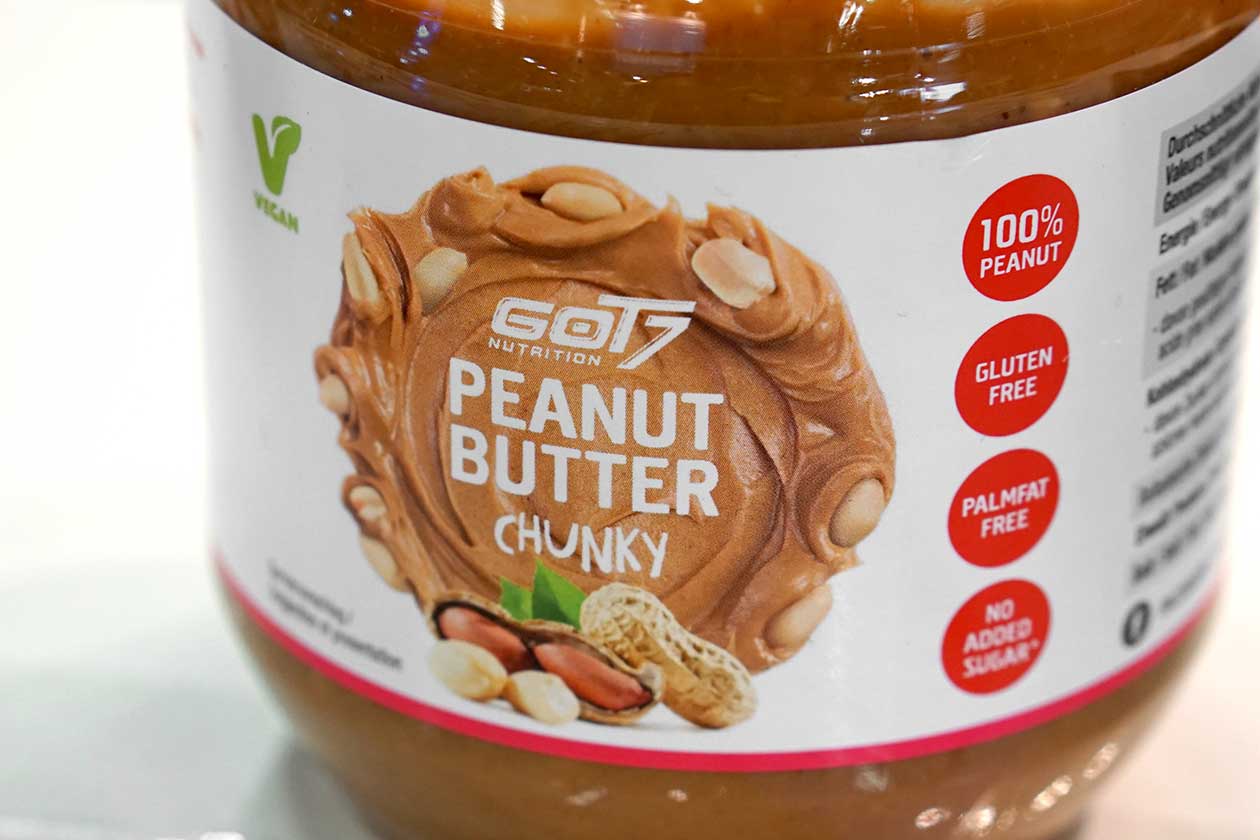 The last item on the list for Got7 Nutrition is arguably the simplest new product it has introduced at FIBO with Fiber Syrup. The release is intended to be used as a sweetener for healthy cakes, bars, pancakes, and desserts, and is made with isomaltooligosaccharide which gives it a low sugar nutrition profile also with zero fat and a calorie count of 28 per 15ml.