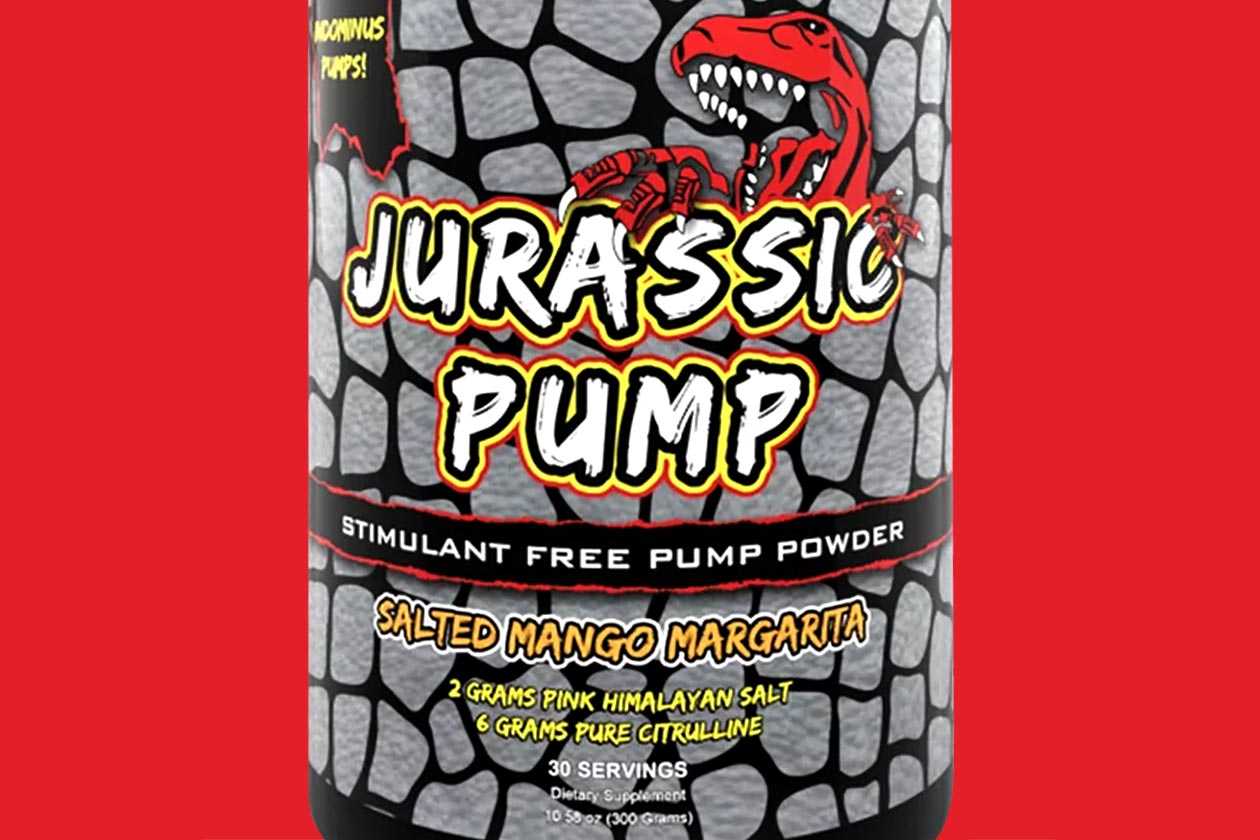 Jurassic Pump is an all-new stimulant free, pump pre-workout from Tim Muriello that keeps things pretty short and sweet when it comes to its formula. The supplement comes in the usual powder form with four main ingredients, all of which are there to help improve muscle pumps while you workout.
Tim Muriello's Jurassic Pump promises to enhance nitric oxide production and support blood volumization to provide hard, dense, wild, and full pumps. As mentioned, Muriello has kept things relatively simple when it comes to the formula although its few ingredients are all reasonably well dosed.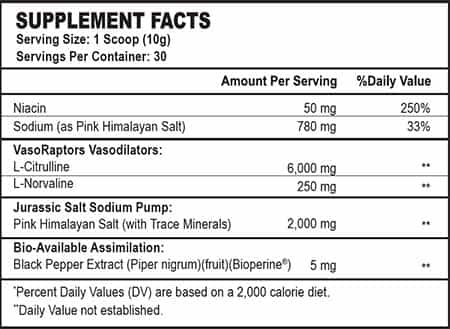 The vasodilating, transparently dosed features in Jurassic Pump include a hefty 6g of the common pump enhancer citrulline and 250mg of norvaline. Alongside those two features is another heavy ingredient with 2g of pink Himalayan salt providing 780mg of sodium plus 5mg of BioPerine to improve absorption of everything.
Fans of Tim Muriello as well as stimulant-free, pump pre-workouts, can now grab Jurassic Pump from Muriello's own online store. The supplement is a little cheaper than the brand's stimulant pre-workout Spazmatic with 30 servings per tub for $25.99 in the one unique, Salted Mango Margarita flavor.