The bright yellow brand Mammoth who recently released its all-in-one superfood meal formula Mammoth Meal, has unveiled a few upcoming supplements at FIBO. The brand is showing off three new products here in Cologne this weekend, all of which are due to hit shelves over the next few months.
The first item is Mammoth EAA9, which is of course an essential amino acid supplement featuring all nine EAAs along with a few other ingredients, all to help with recovery and hydration. A single serving of the upcoming Mammoth EAA9 packs a gram of betaine, electrolytes, half a gram of coconut water, and a combined 8.655g of EAAs.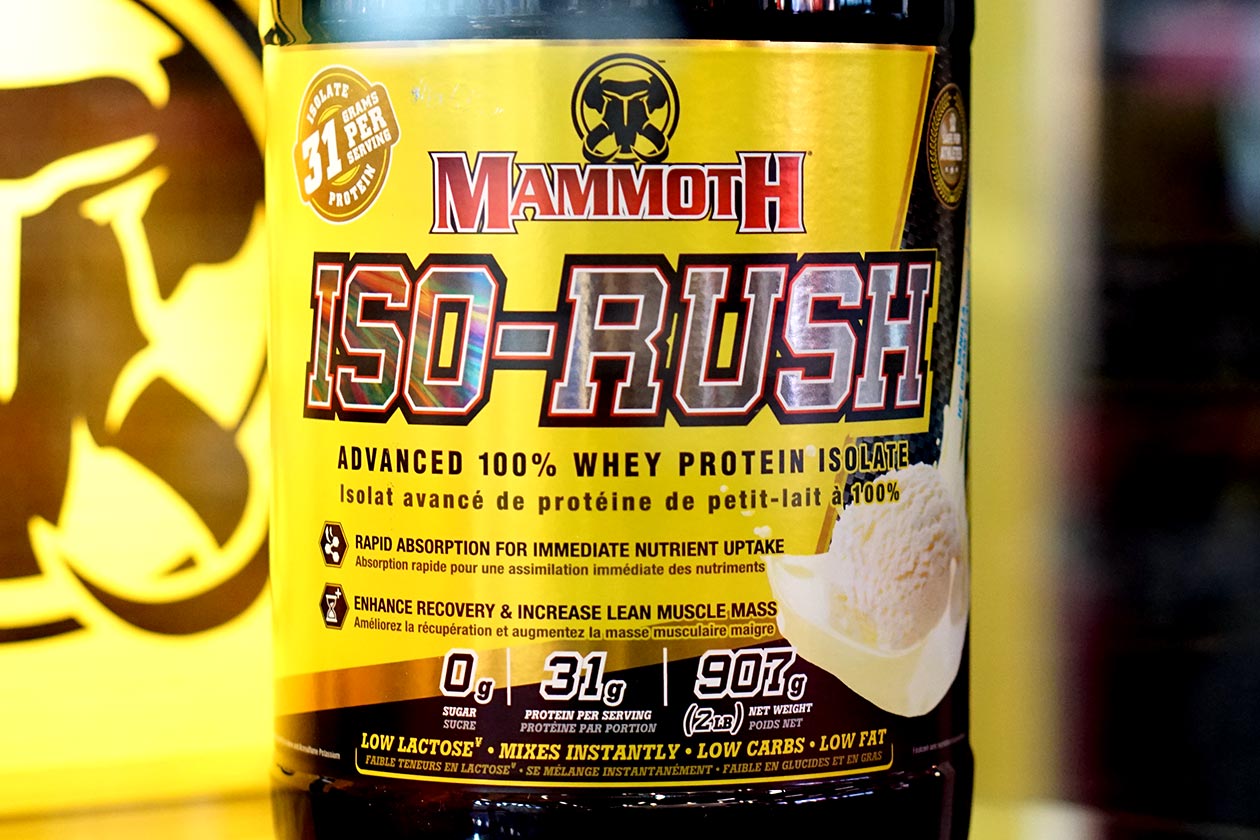 The next Mammoth product is the protein powder ISO-Rush entirely powered by quality, fast absorbing whey isolate. In each serving you get 31g of protein, a gram of carbohydrates, no fat, for a total of 130 calories. The third and final item is a smaller size of the mass gainer Mammoth Mass weighing 5lb compared to the original's 15lb.
As mentioned, all three of Mammoth's upcoming supplements are due to become available in the brand's usual stores and stockists sometime over the next few months.