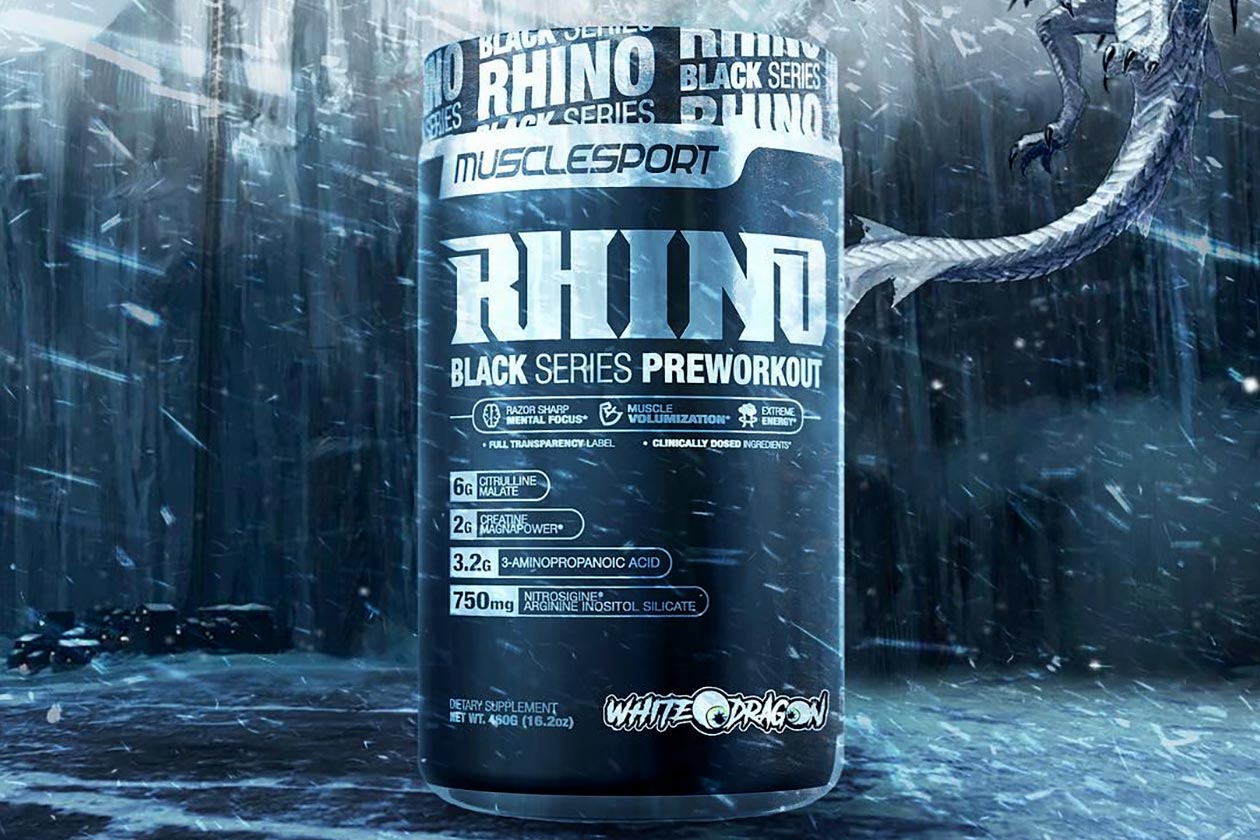 Over one year ago, Muscle Sport introduced a unique new White Monster flavor for its powerful pre-workout supplement Rhino Black. The product was a follow-up of sorts to the brand's Green Monster Rhino Black from a month earlier, with both items being limited edition releases.
For 2019 Muscle Sport has decided to bring back last year's White Monster Rhino Black, and while it is said to taste exactly the same, it has been given a slightly different name. Instead of going by the title White Monster, the brand's returning flavor is now called White Dragon Rhino Black.
Unlike the original, Muscle Sport's White Dragon Rhino Black is not a limited time launch and is going to be around as a permanent option for the pre-workout. It is now in stock and available for purchase from musclesport.com as well as the retailer the Vitamin Shoppe.