N8 Sports Nutrition releases Triple Gains, a mass protein for hardgainers
Apr 10th, 2019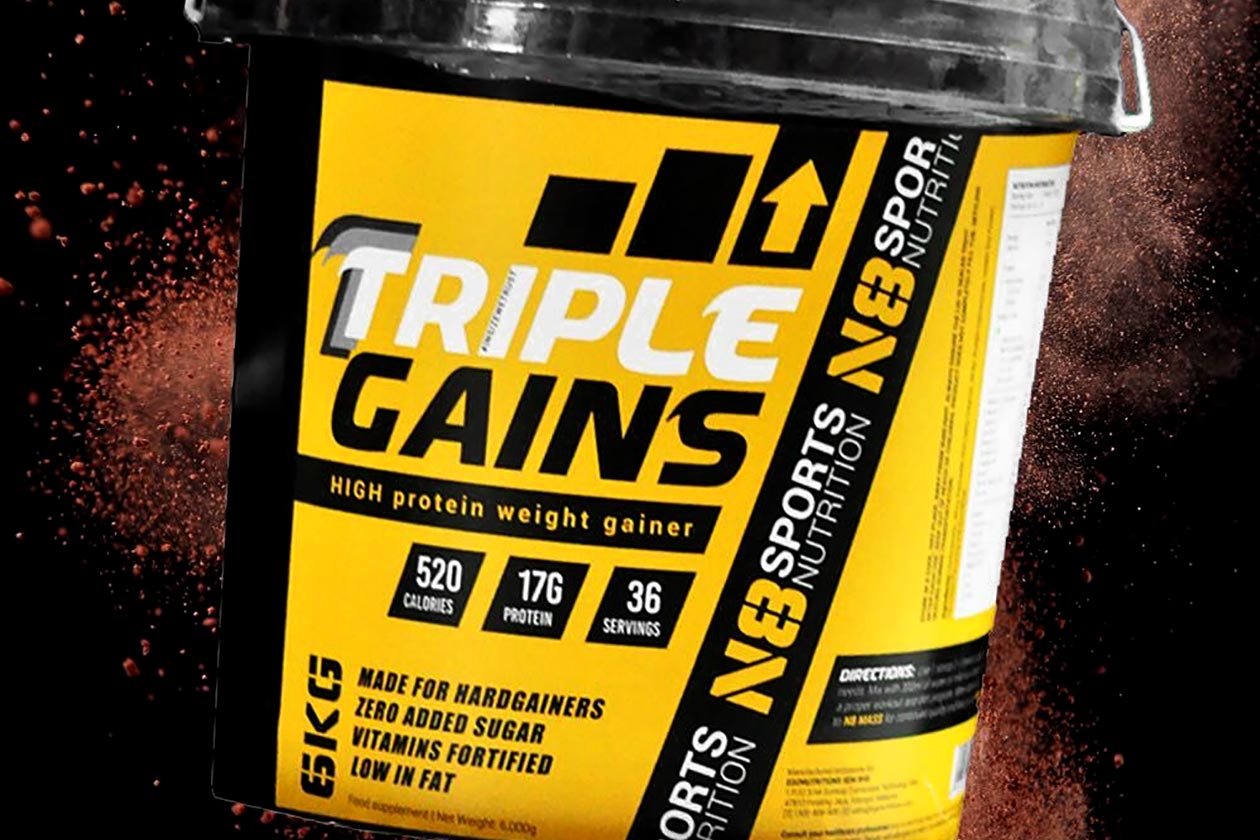 The Malaysian brand N8 Sports Nutrition has introduced an all-new mass protein this year with the huge, 13.44lb bucket supplement, Triple Gains. The brand built the product specifically for hard gainers, and at the moment we can't unfortunately confirm all of its exact macros with just its protein and calories.
N8's Triple Gains has a reasonable 17g of protein per serving, a total of 520 calories, low fat, and no added sugar. Those numbers suggest it packs a high amount of carbohydrates and also make it easy to scale up; for example, if you want something like 50g of protein you can take three servings, which will bump up the calories as well to 1,560.
Triple Gains from N8 Sports Nutrition is now available for purchase in Malaysia in the one Chocolate flavor option. It'll cost you around RM 180 (43.79 USD) per 13.44lb bucket, with as mentioned, 36 servings in total, which would obviously drop if you scaled up your servings.