Ketosys Ketogenic Protein is hitting stores soon in two all-natural flavors
Apr 26th, 2019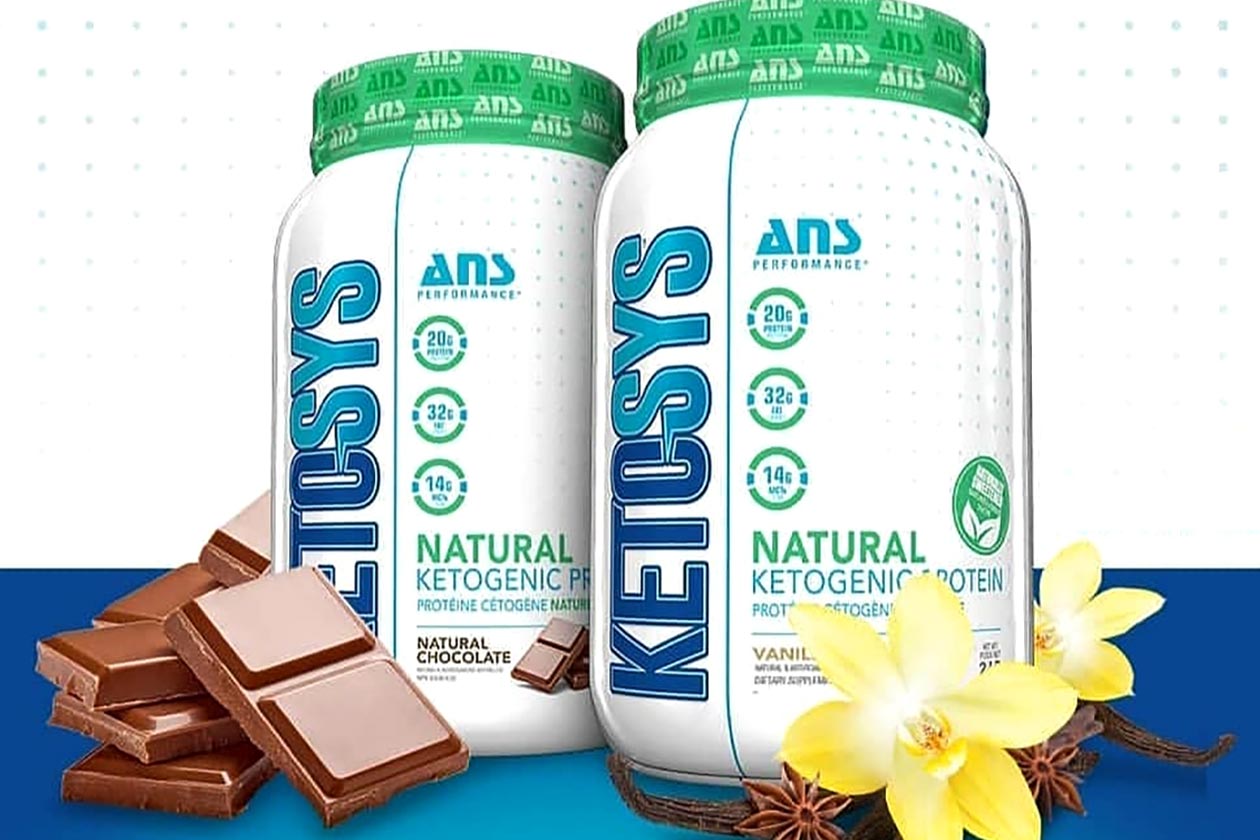 ANS Performance has revealed one of the three upcoming keto supplements it recently teased, which has turned out to be exactly what we suspected. In the brand's teaser, it showed off a version of its original Ketosys Ketogenic Protein with a green seal hinting to us that it could be a naturally flavored spin-off.
It turns out, an all-natural Ketosys Ketogenic Protein is what ANS Performance has coming down the pipeline. It will feature the same combination of main ingredients and nutrition profile as the original Ketosys product including 20g of protein from quality whey isolate and 32g of fat from coconut oil powder.
The one major change with the upcoming Ketosys Ketogenic Protein natural spin-off is that it will have absolutely no artificial colors, flavors, or sweeteners. The keto-friendly supplement is going to be hitting shelves sometime soon in two of the regular version's flavors with Natural Chocolate and Vanilla.